ISH 2023 – The world's leading trade fair for HVAC + Water – March 13 to 17, Frankfurt am Main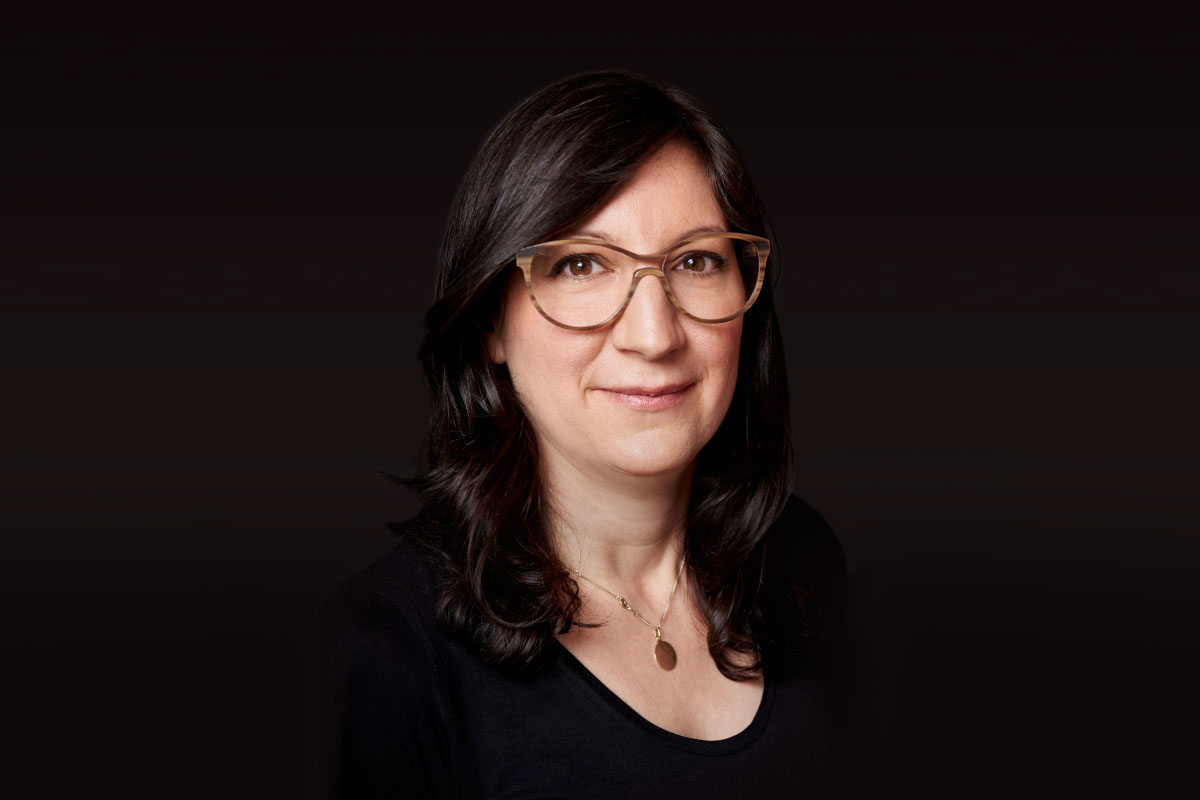 Photo: Ippolito Fleitz Group
#01 Talk + Tour: Tilla Goldberg
Tilla Goldberg, Ippolito Fleitz Group, Stuttgart | www.ifgroup.org
Monday, March 13 | 12:00 - 14:00
Talk + Tour in english language
Soul Bathing
"The day begins in the bathroom and usually ends there as well. Today, it is a place of privacy, intimacy, aesthetics, well-being and tranquility - and an important counterbalance to the stress of the world. Here we can regenerate, both physically and mentally. It is thus a special, sensual space that deserves a very personal design." Tilla Goldberg, Studio Director Brand Spaces & Product Design, Ippolito Fleitz Group
Tilla Goldberg
Tilla Goldberg studied product design at the Kunstakademie Stuttgart. After gaining experience with Ross Lovegrove (London), Idée Workstation (Tokyo) and Nick Dine (New York), she went on to found Golden Planet Design in 2001. She has been part of the management team at Ippolito Fleitz Group since 2009 and is currently studio director of our Brand Spaces as well as our Product Design & Material Lab studios. She is responsible for our strategic and design direction and for developing projects in the field of temporary and permanent brand architecture as well as product design.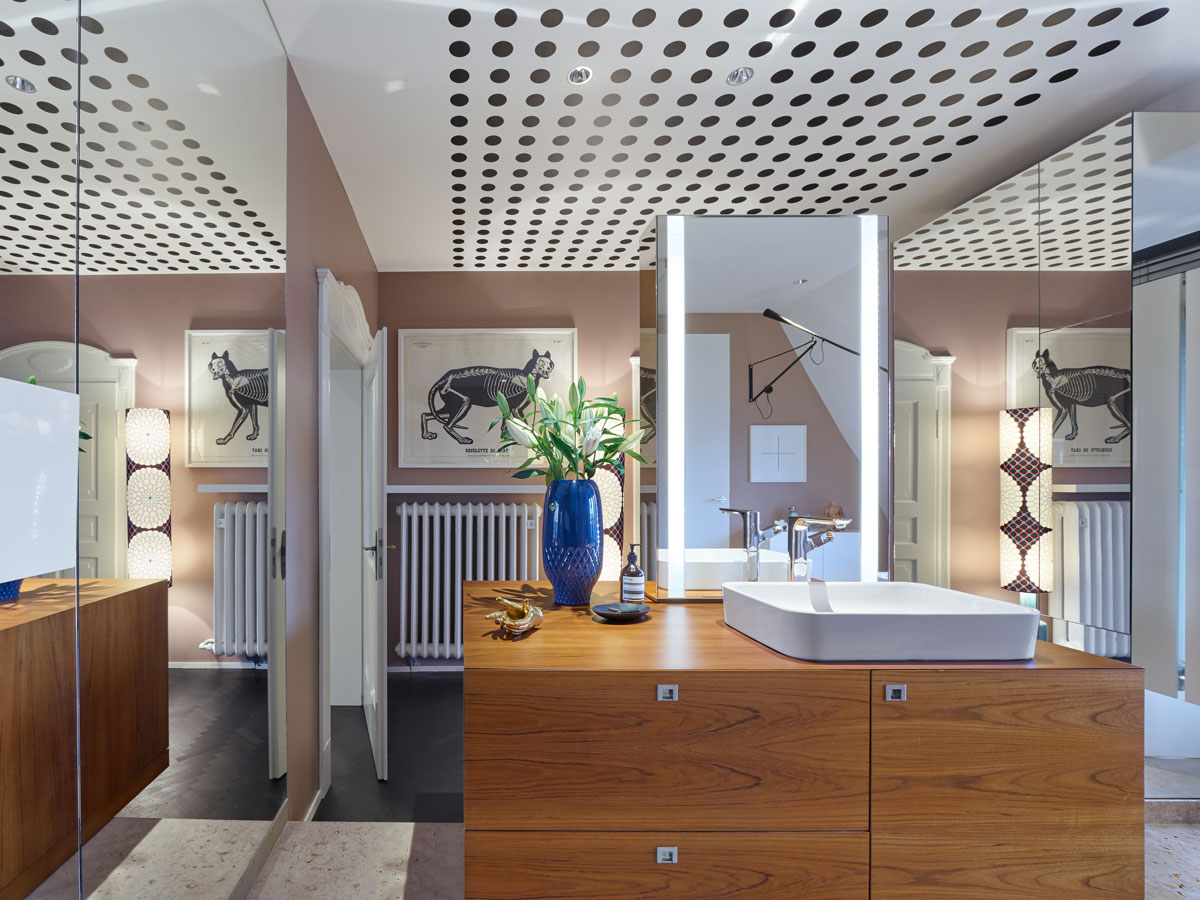 Maisonette P155 (Photo: Zooey Braun)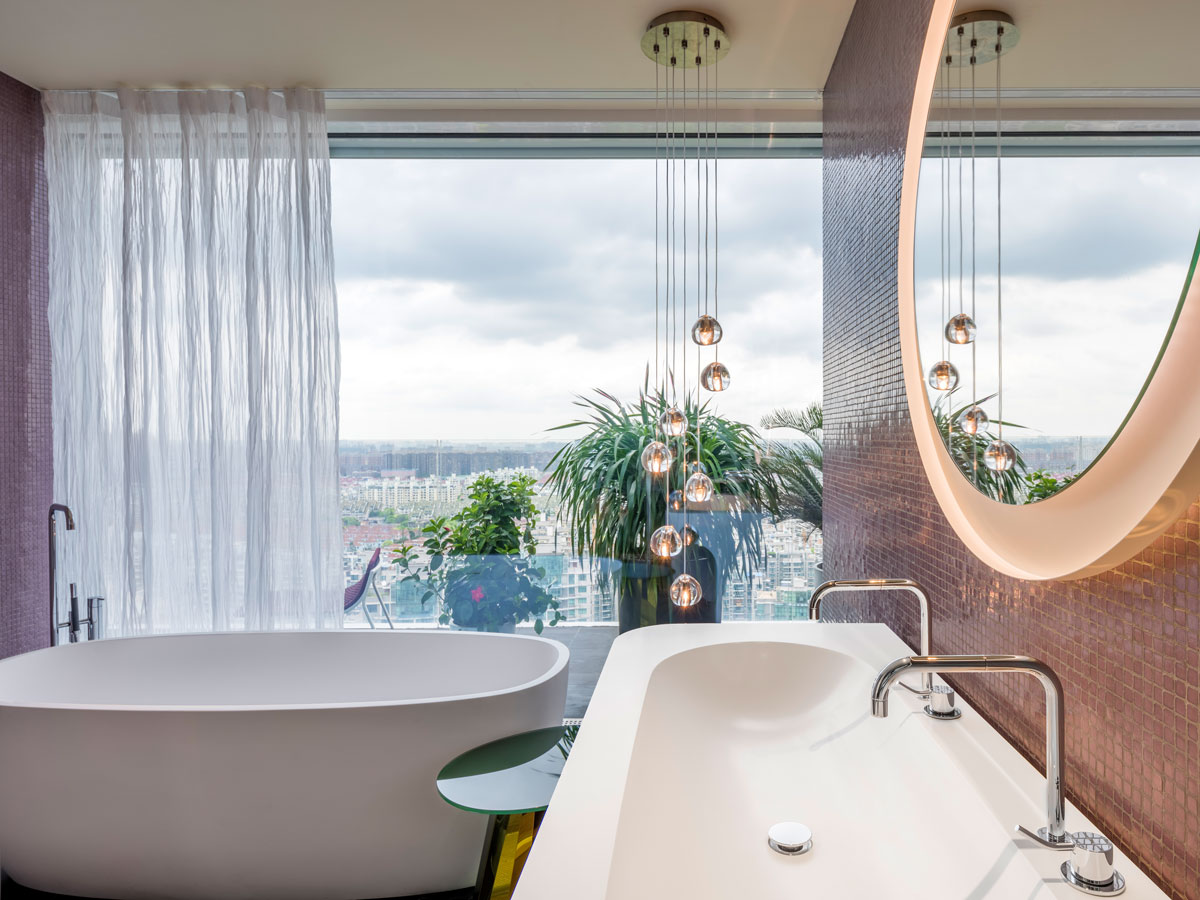 Chromatic spaces (Photo: Sui Sicong)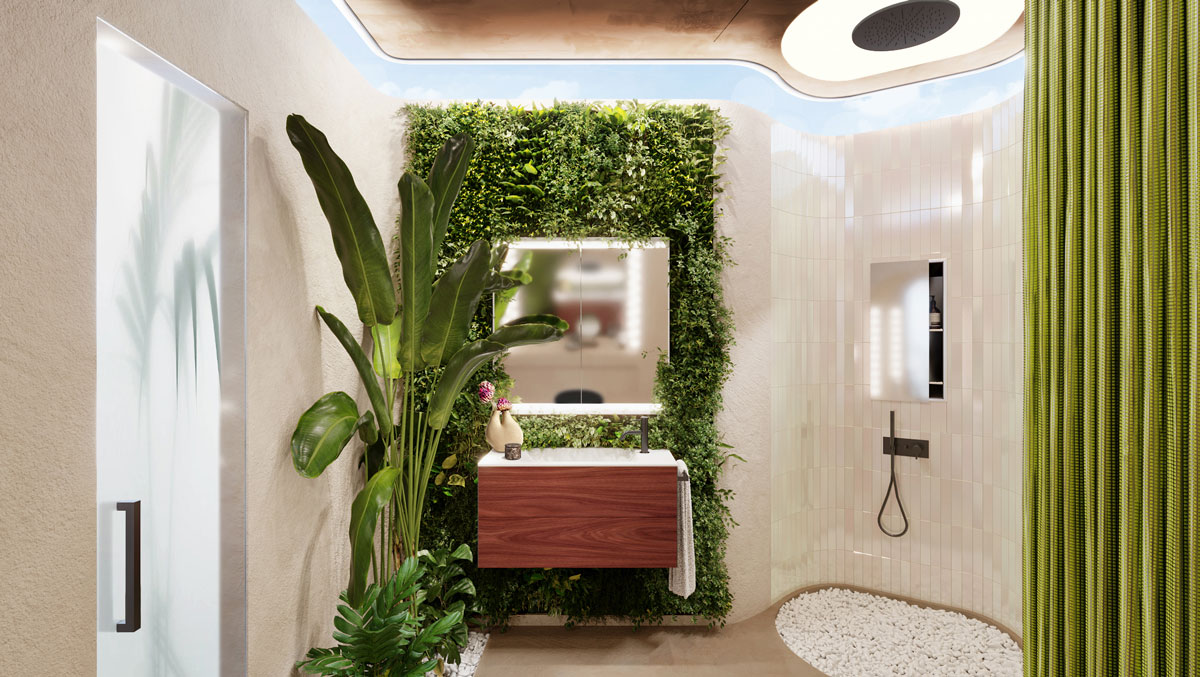 Biophilic Bathroom - Geberit (Rendering: Ippolito Fleitz Group)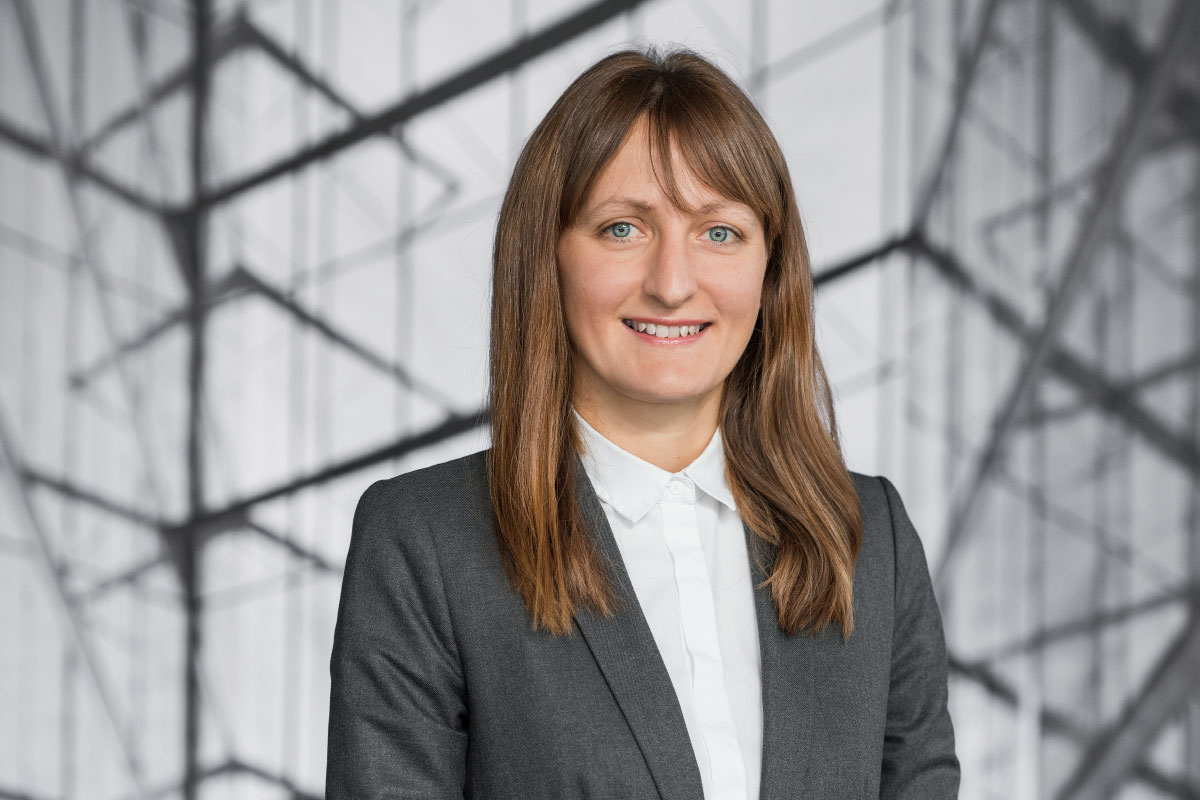 Photo: Janine Kyofsky Fotografie
#02 Talk + Tour: Alexandra Mrzigod
Alexandra Mrzigod, Werner Sobek, Stuttgart | www.wernersobek.com
Monday, March 13 | 15:00 - 17:00
Talk + Tour in english language
Building refurbishment – how we can achieve our climate goals
"The operational emissions of our new buildings have been significantly reduced in recent years thanks to energy-saving regulations and modern building technology. But what about the existing buildings? Which renovation strategies will lead to the achievement of the specified climate targets?" Alexandra Mrzigod, Project Manager, Werner Sobek
Alexandra Mrzigod
Alexandra Mrzigod joined Werner Sobek in 2014 and has since focused on the deeper integration of sustainability aspects into structural and facade planning. Since 2020, she has been the spokesperson for the company's internal "Triple Zero" task force. Alexandra Mrzigod's most important projects include the adidas Arena, the Diablos Stadium in Mexico and the lobby facade of the Frankfurt Trade Fair Tower.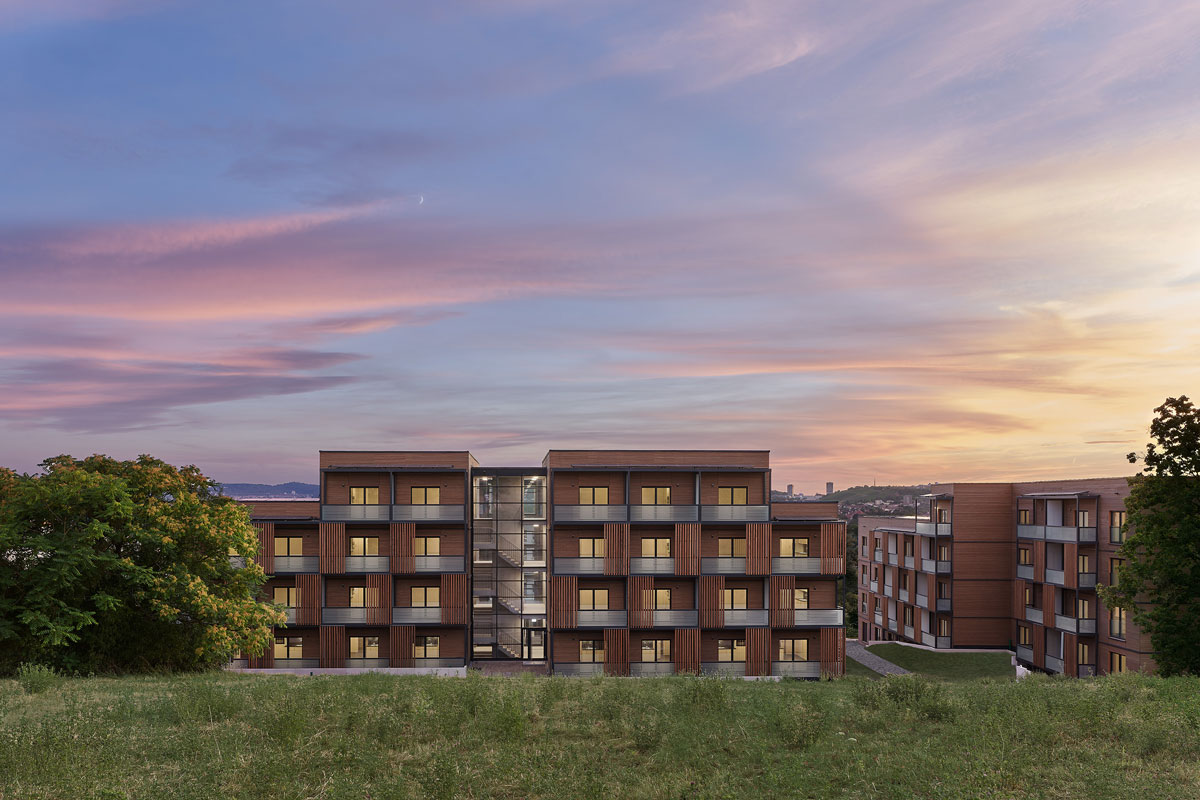 Plusenergie-Quartier P18 - ein Meilenstein in Sachen nachhaltiges und serielles Bauen (Photo: Zooey Braun)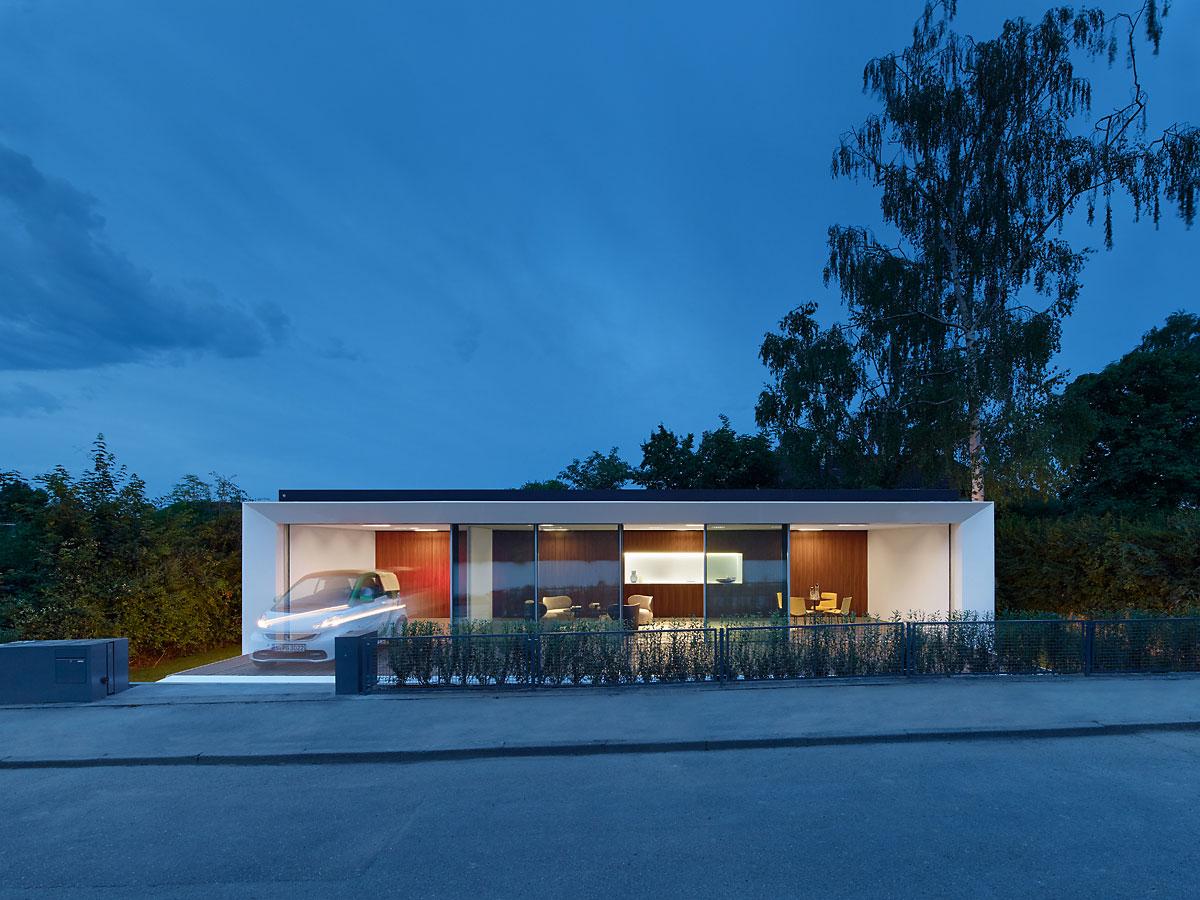 B10 Schaufenster Elektromobilität - das erste Aktivhaus der Welt (Photo: Zooey Braun)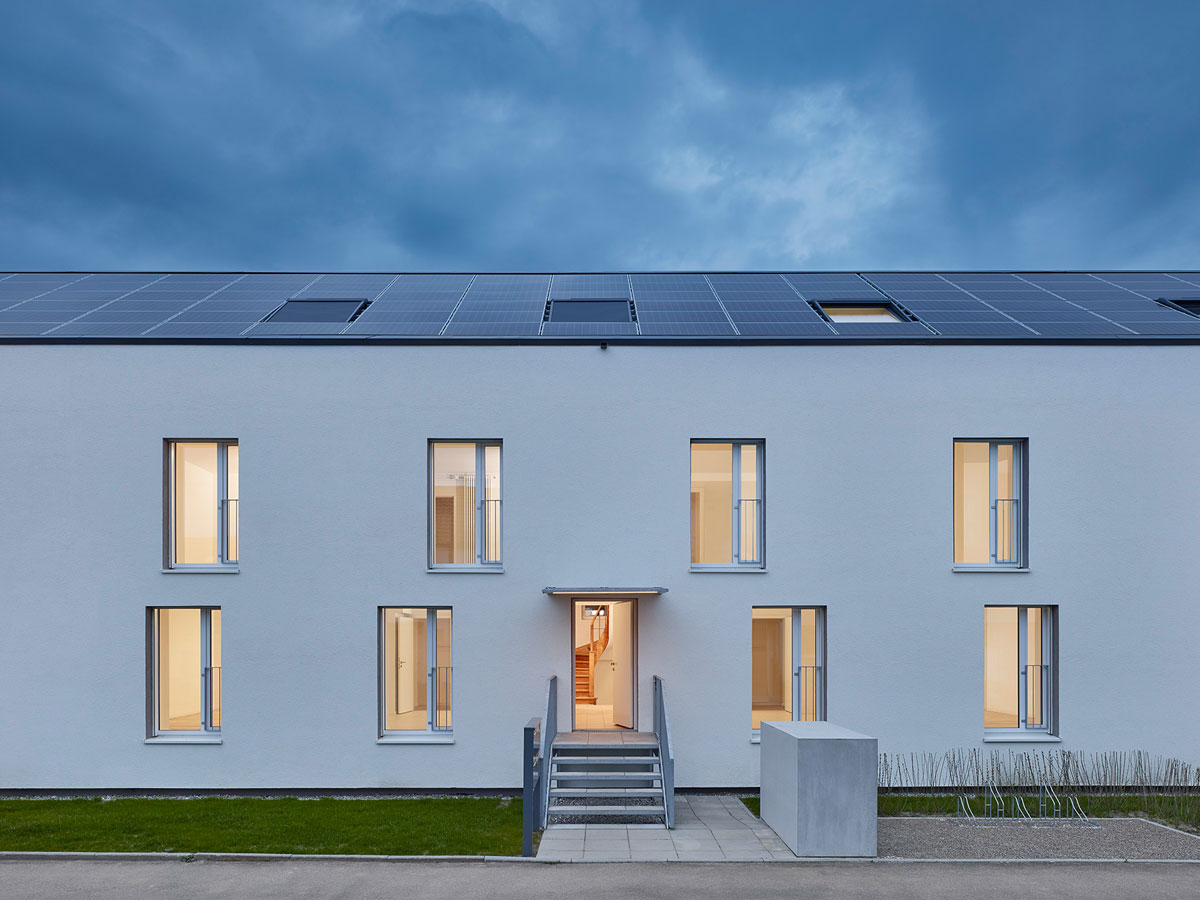 P4 - Effizienzhaus Plus im Altbau mit einem vorgefertigten Fassadensystem (Photo: Zooey Braun)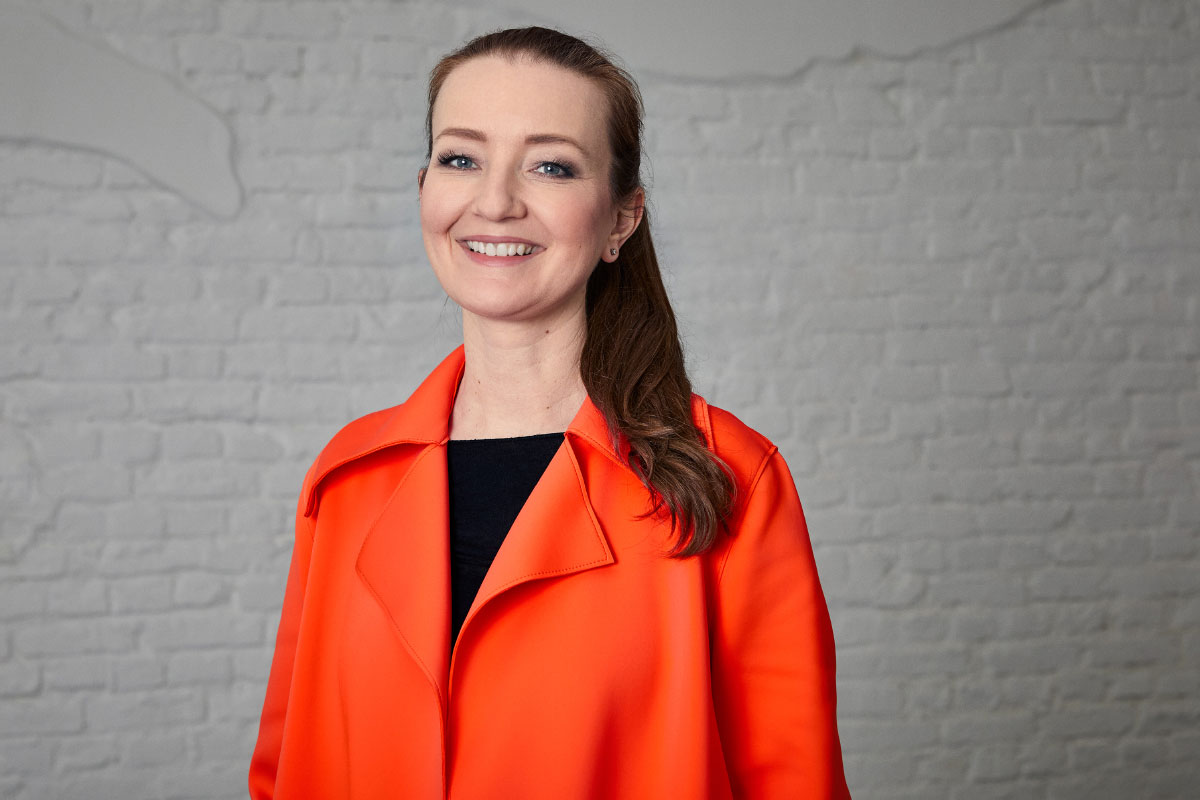 Photo: Nina Struve
#01 Guided Tour: Jana Vonofakos
Jana Vonofakos, VRAI interior architecture, Frankfurt am Main | www.vrai.de
Tuesday, March 14 | 11:00 - 13:00
Guided Tour in english language
Discovery Tour
"On our discovery tour through the ISH 2023 we will address and reflect the following themes with selected manufacturers: What innovations have manufacturers developed on the hot topic of energy efficiency and saving? Beyond their functionality, should sanitary objects also be beautiful again? Do manufacturers expect every second sanitary fitting to be still ordered in black in 2023?" Jana Vonofakos, Founder, VRAI interior architecture
Jana Vonofakos
Jana Vonofakos is the founder of the interior design studio VRAI interior architecture, based in Frankfurt and Hamburg . VRAI is specialized in customized design for a range of clients. Jana Vonofakos and her team are mostly designing office spaces with a new work approach, international hotel chains or small private luxury hotels, as well as upscale residences. After studying interior architecture and design, Jana Vonofakos worked for a well - known design studio in Hamburg, Germany, between 2005 and 2015, specialized in hospitality design. As a project manager she managed customers such as Hilton, Rezidor, Starwood, Kempinski and Accor. Her projects were located mostly in Eur ope, but also in Russia, China and the U AE. Working with and for international brands sharpened her view of cultural differences and requirements. Besides hospitality design, Jana Vonofakos was also in charge of different retail projects, such as the flags hip store for the world - famous confectionary brand Niederegger and showrooms for the crystal jewelry brand Swarovski. In 2015 Jana Vonofakos founded her own interior design studio in central Frankfurt. Together with f ive colleagues she is working with lot s of enthusiasm for their clients . Jana Vonofakos is a member of the chamber of architects in Hessen, Germany, and an active member of the bdia.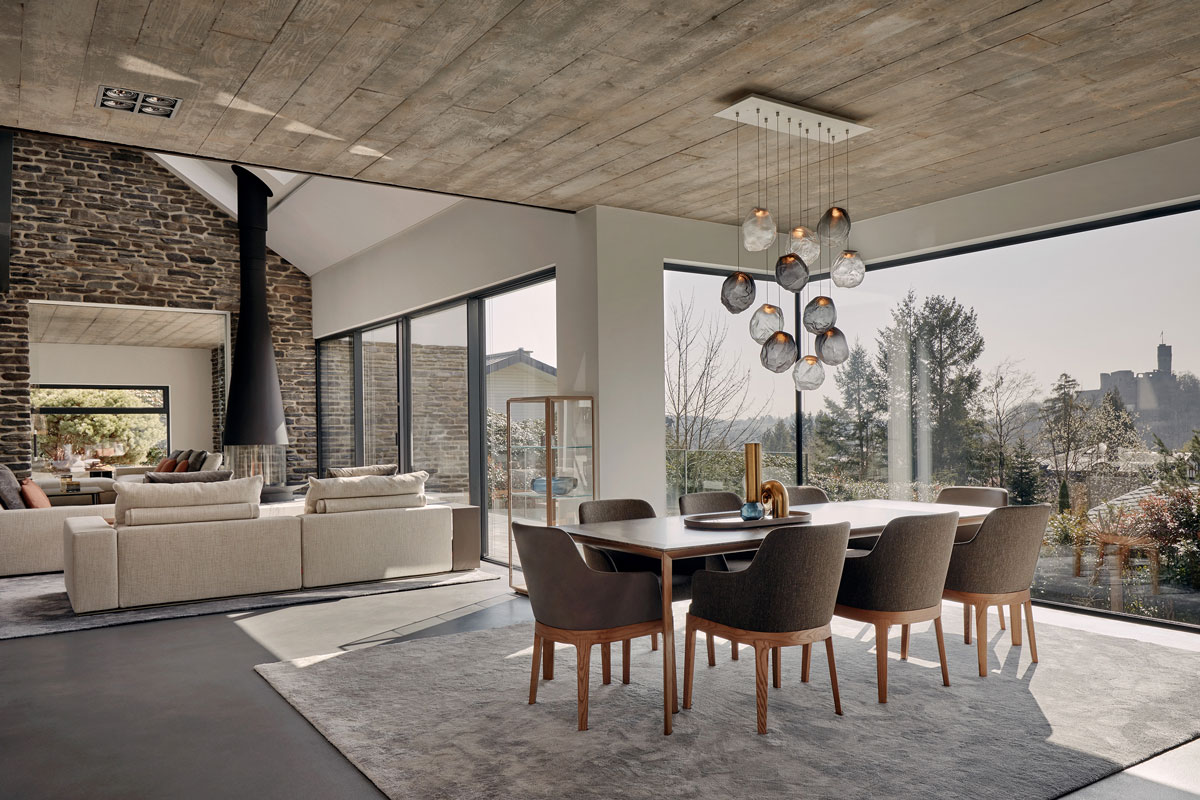 Villa Taunus (Photo: Nina Struve)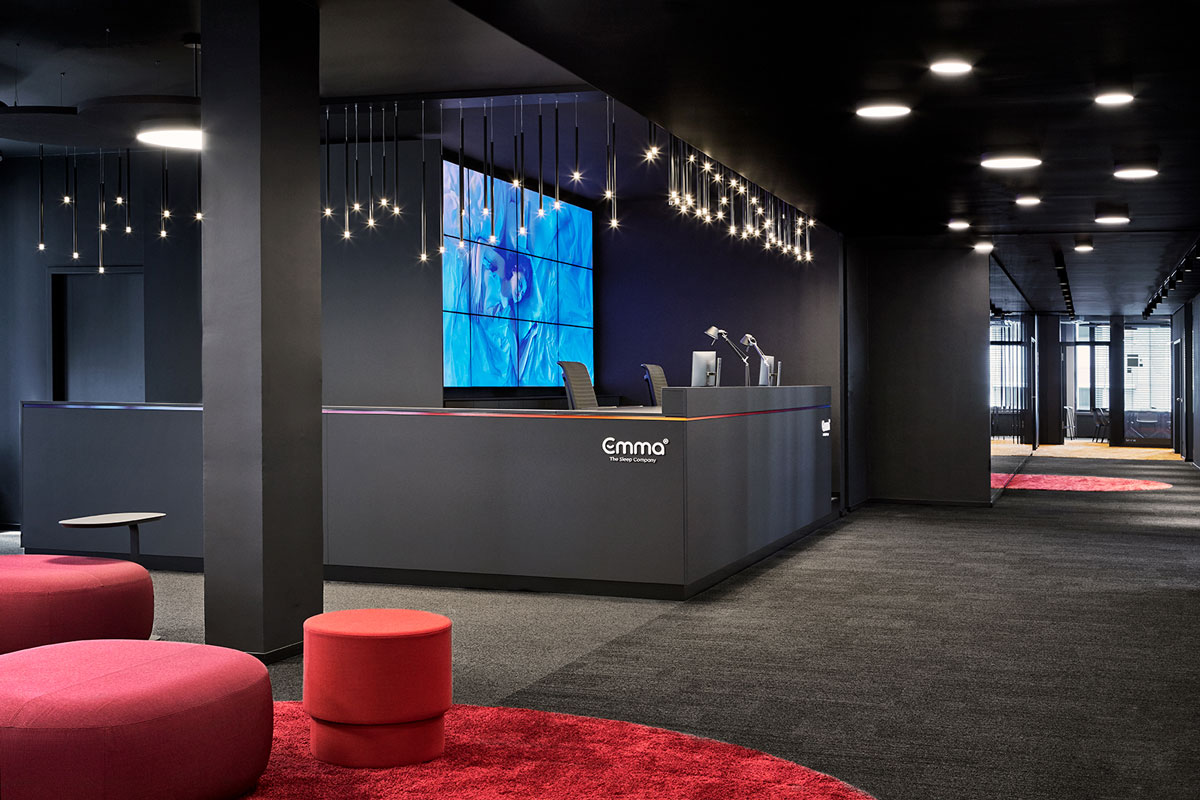 Emma Offices, Frankfurt (Photo: Nina Struve)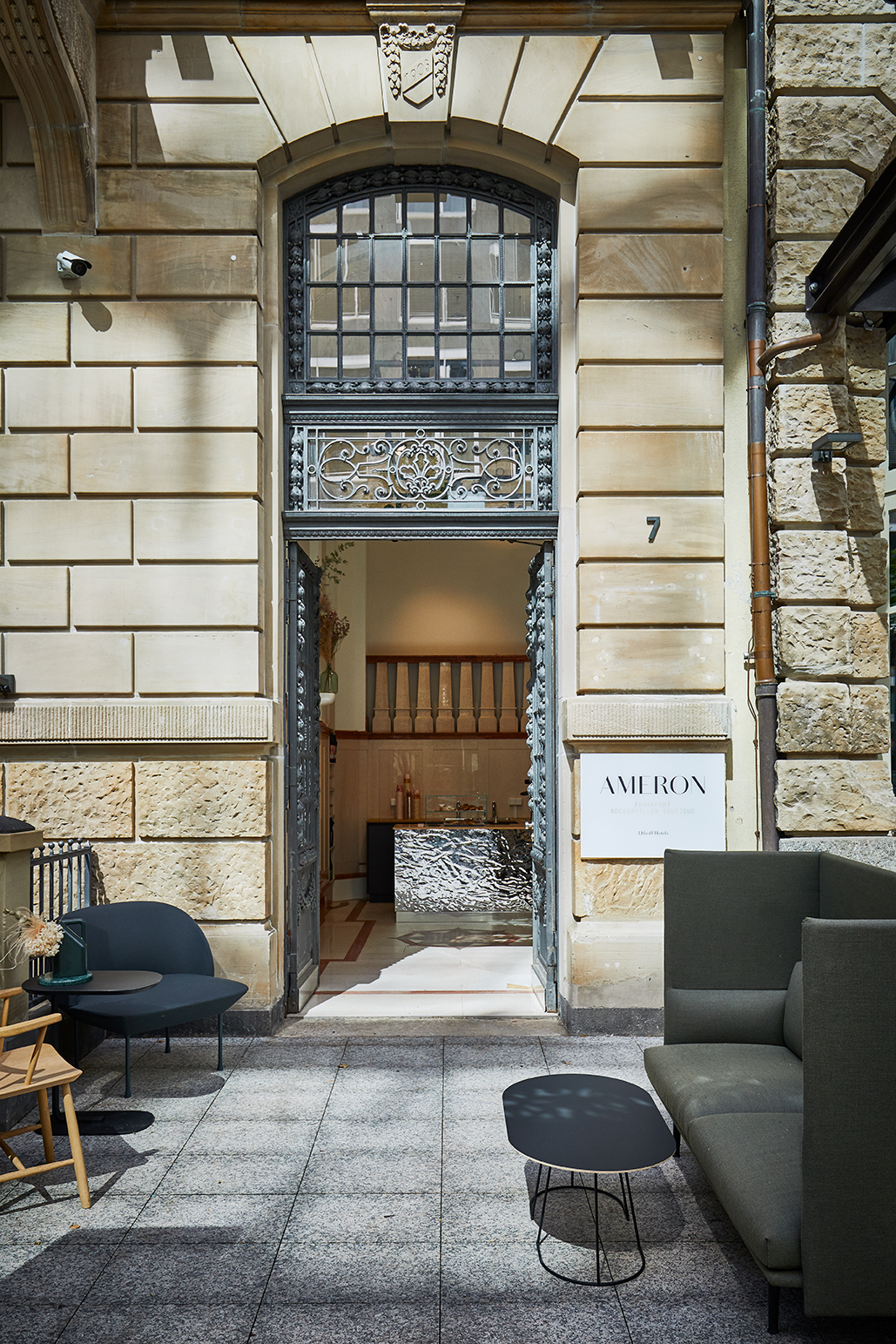 Elaine´s room im Ameron Hotel, Frankfurt (Photo: Nina Struve)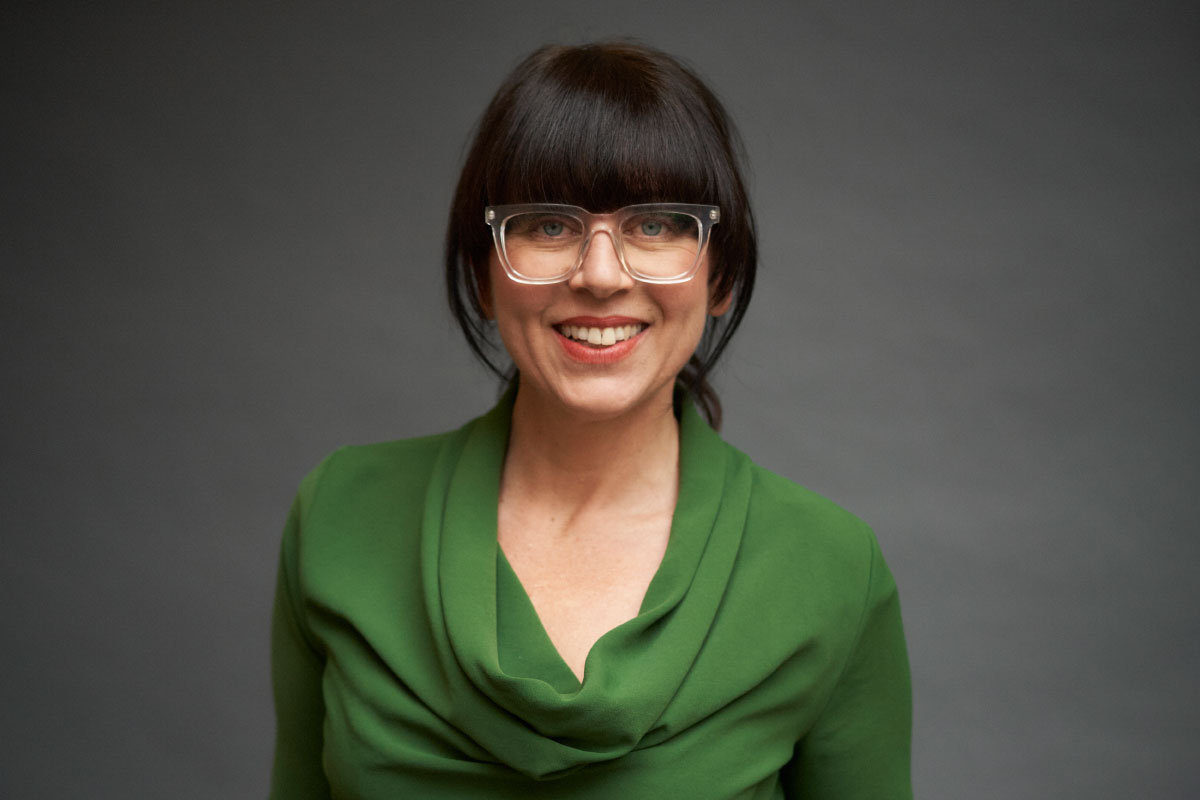 Photo: iam
#02 Guided Tour: Julia Schneider
Function meets Wellness
"The demands on the modern bathroom of the future are growing. Expression of personal retreat meets functionality and adaptation of the living situation. Julia Schneider leads through the fair and asks questions on the topic: Function meets Wellness." Julia Schneider, Gründerin, iam interior.architects
Julia Schneider
Julia Schneider, interior designer and founder of "iam interior.architects.munich", a Munich-based interior design studio, creates spatial atmospheres with architectural standards.
After an excursion into art history at the LMU in Munich, Julia Schneider studied interior design in Rosenheim and during and after this time gained work experience in the office of Professor Klaus Schmidhuber, as well as O.S.A Architekten in Munich. After seven years as owner and partner of "atelier sv" she finally founded her own studio for interior design "iam | interior.architects.munich" in 2014. The identity of the brand and the person is always in the foreground when Julia Schneider creates spaces for her clients. She taught this guiding principle for several years as a lecturer at the Rosenheim University of Applied Sciences. With iam she has received several awards for projects in the sectors trade fair, serviced apartments and office design.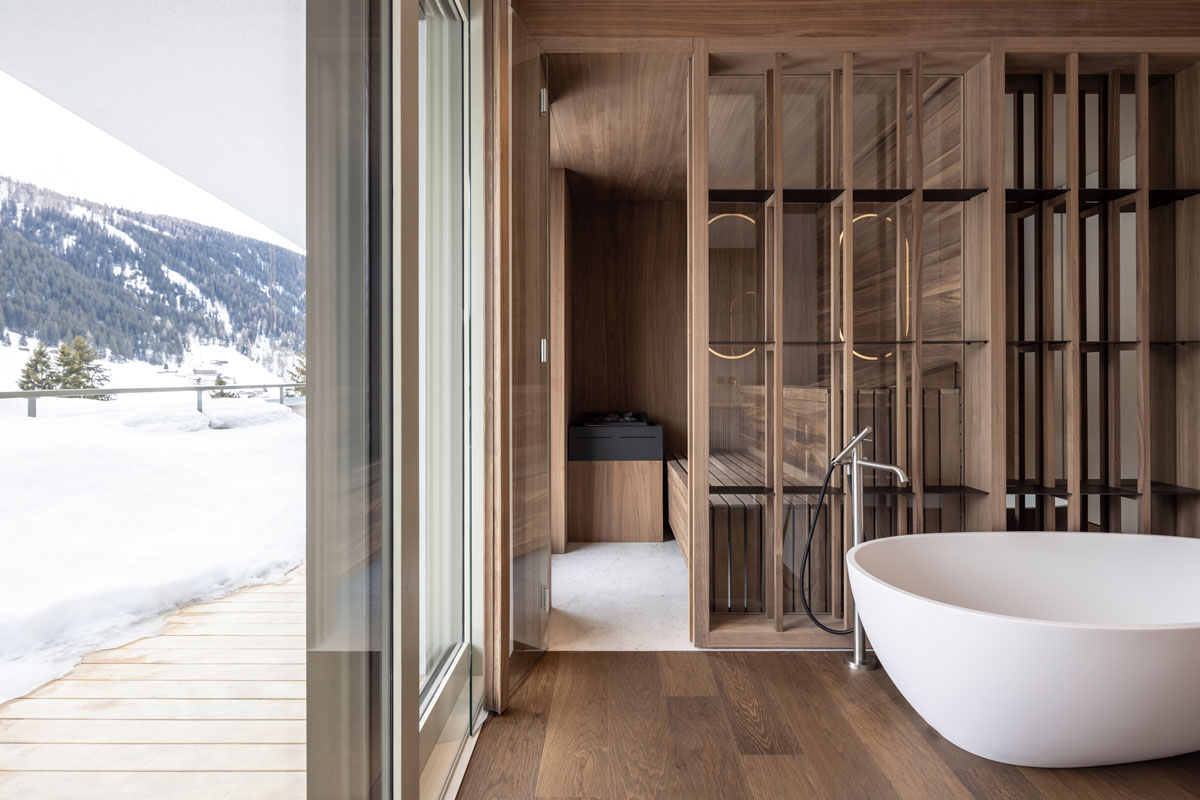 Badezimmer und Sauna mit Ausblick über die Schweizer Alpen, Penthouse Graubünden (Photo: Ingo Rasp)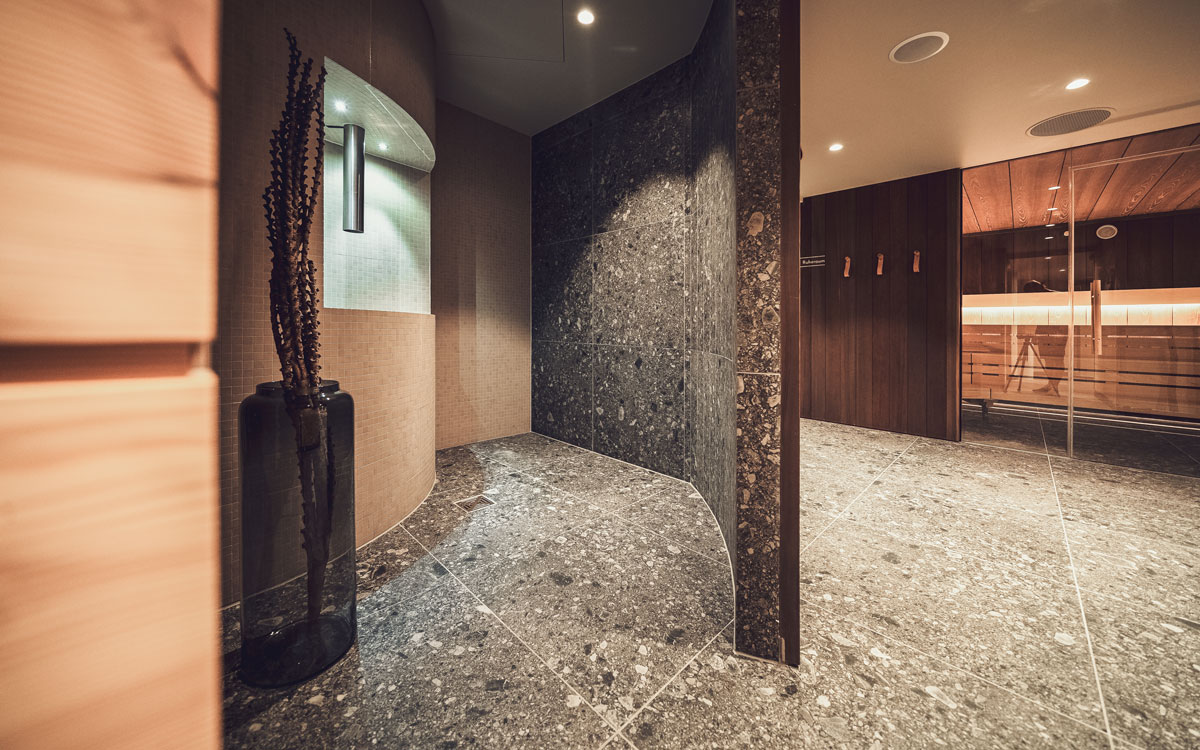 Wellnessbereich, Hotel Waldhuus - Wellnessbereich Renovierung (Photo: Davos Klosters Mountain)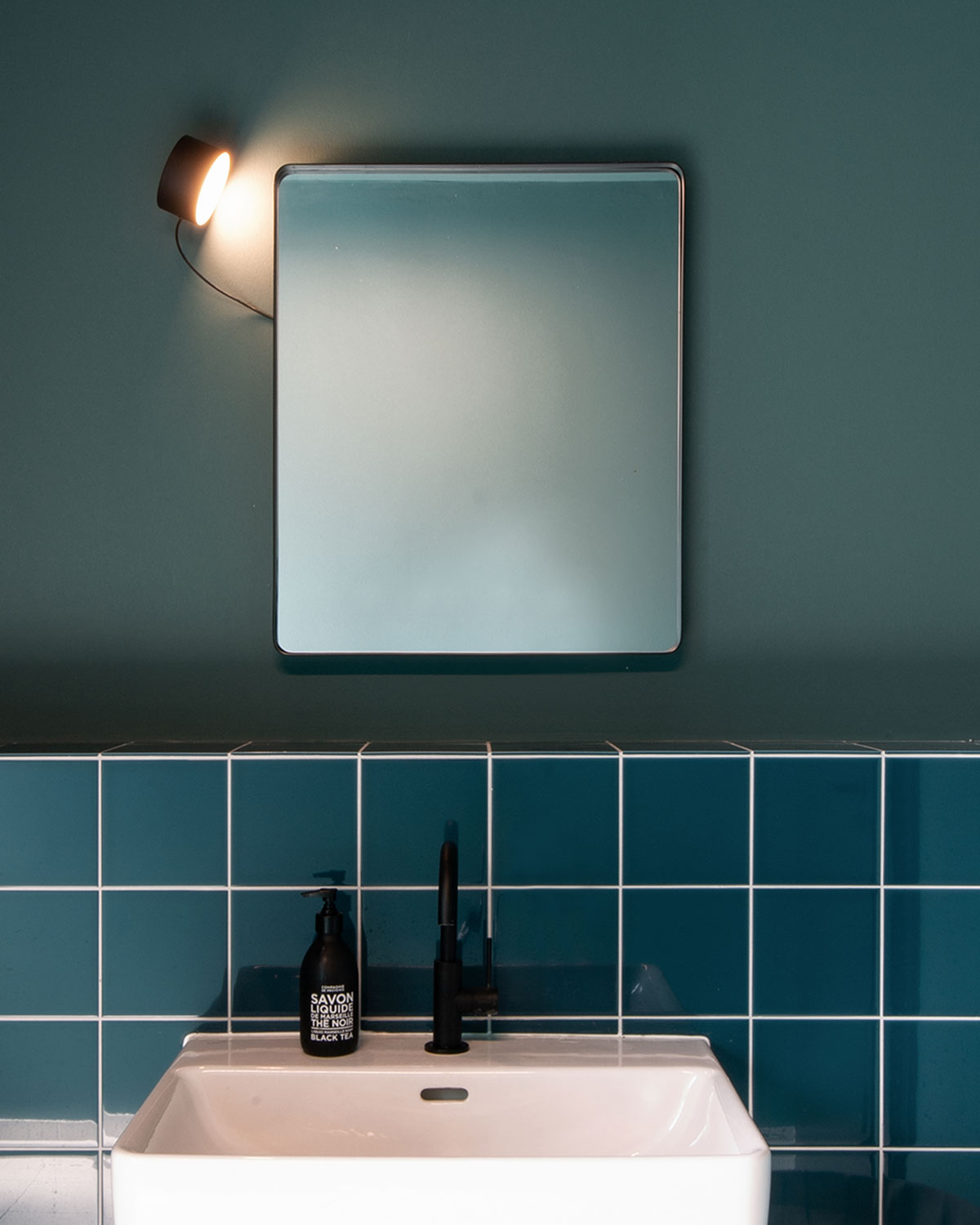 Sanitärräume mit besonderer Farbgestaltung, Isopartner Büro Sanierung und Neugestaltung (Photo: Christine Schaum)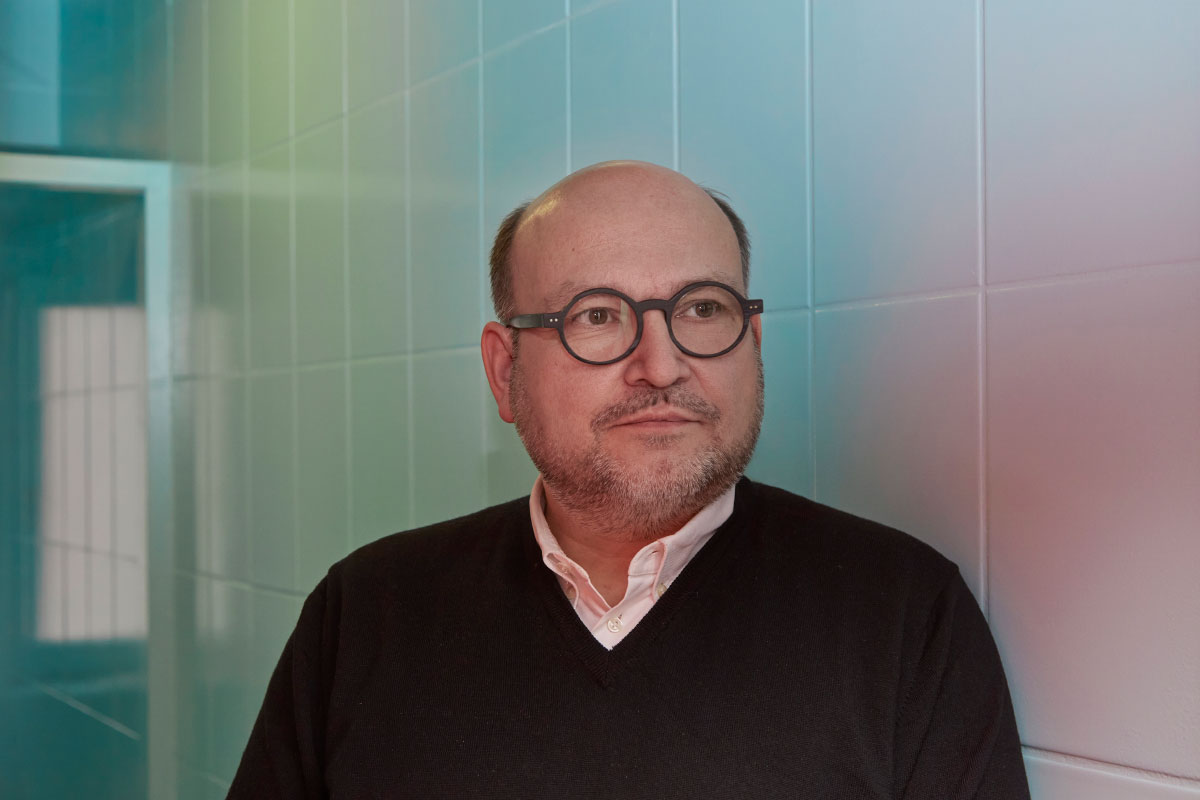 Photo: Just/Burgeff Architekten, Frankfurt am Main
#03 Guided Tour: Malte Just
Malte Just, Just/Burgeff Architekten, Frankfurt am Main | www.just.burgeff.de
Wednesday, March 15 | 11:00 - 13:00
Guided Tour in german language
Es muss nicht immer Weiss mit Chrom sein
"Wir werden uns Sanitärobjekte von verschiedenen Herstellern im Vergleich ansehen, die Aussteller zu Ihren Nachhaltigkeitsstrategien befragen und die Rolle der Farbe beleuchten. Aber auch interessante Neuerungen in anderen Feldern werden wir nicht einfach unkommentiert lassen." Malte Just, Gründer, Just/Burgeff Architekten
Malte Just * 1969 in Düsseldorf
1989-1992
Johann Wolfgang Goethe-Universität, Frankfurt und Universitat de Barcelona, Spanien
Studium der Romanischen Philologien und der Soziologie
1992-1998
Fachhochschule Frankfurt am Main
Studium der Architektur
1998-1999
Mitarbeit Sir Norman Foster and Partners, London
1999-2001
Masterstudium Städelschule Frankfurt
"Konzeptionelles Entwerfen" bei Prof. Peter Cook, Prof. Enric Miralles und Prof. Ben van Berkel
2001-2002
Mitarbeit Prof. Rang und Prof. Volz – Architekten BDA, Frankfurt am Main
2002
Gründung des Architekturbüros Just/Burgeff Architekten in Frankfurt am Main
Lehrtätigkeiten
Seit 2006-2016
Diverse Lehraufträge für Entwerfen und Konstruieren an verschiedenen Hochschulen in Deutschland
Mitgliedschaften
BDA (Bund Deutscher Architekten)
DDC (Deutscher Designer Club)
Lions Club Frankfurt-Römer
Gesellschaft der Freunde des DAM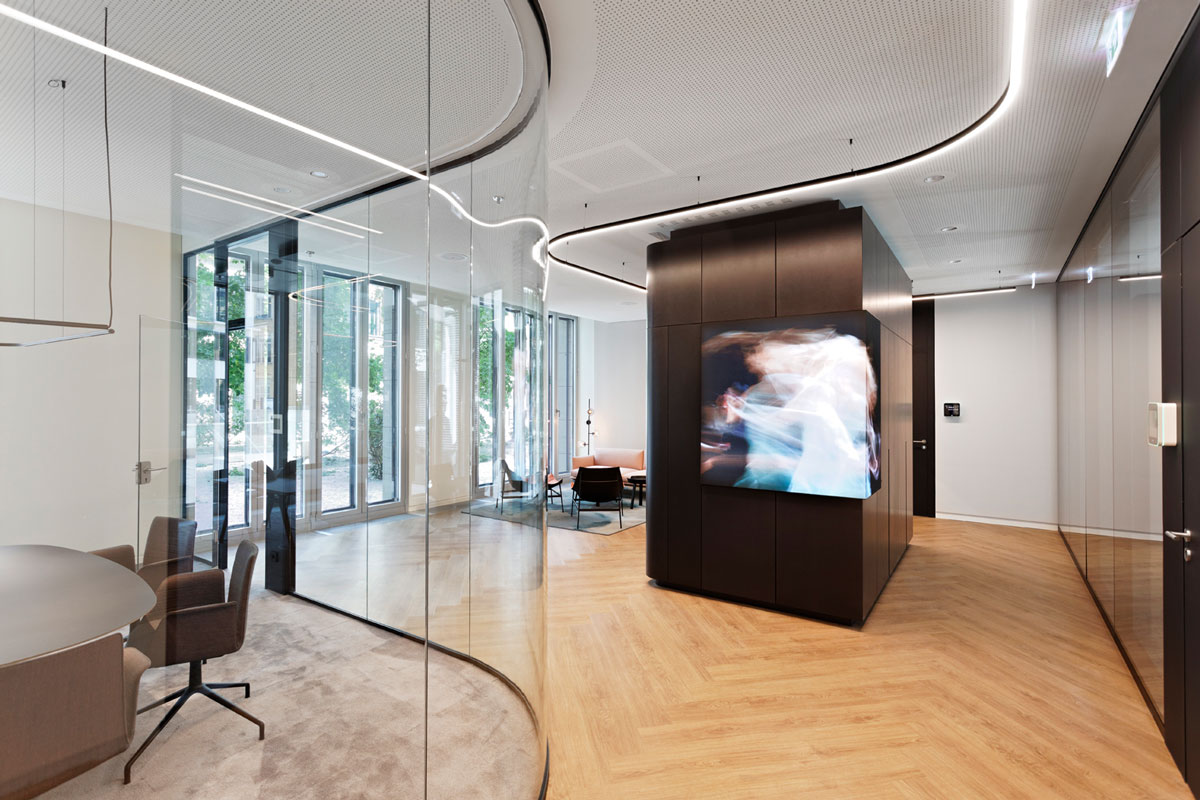 mainBuilding Conference Center (Photo: Kirsten Bucher)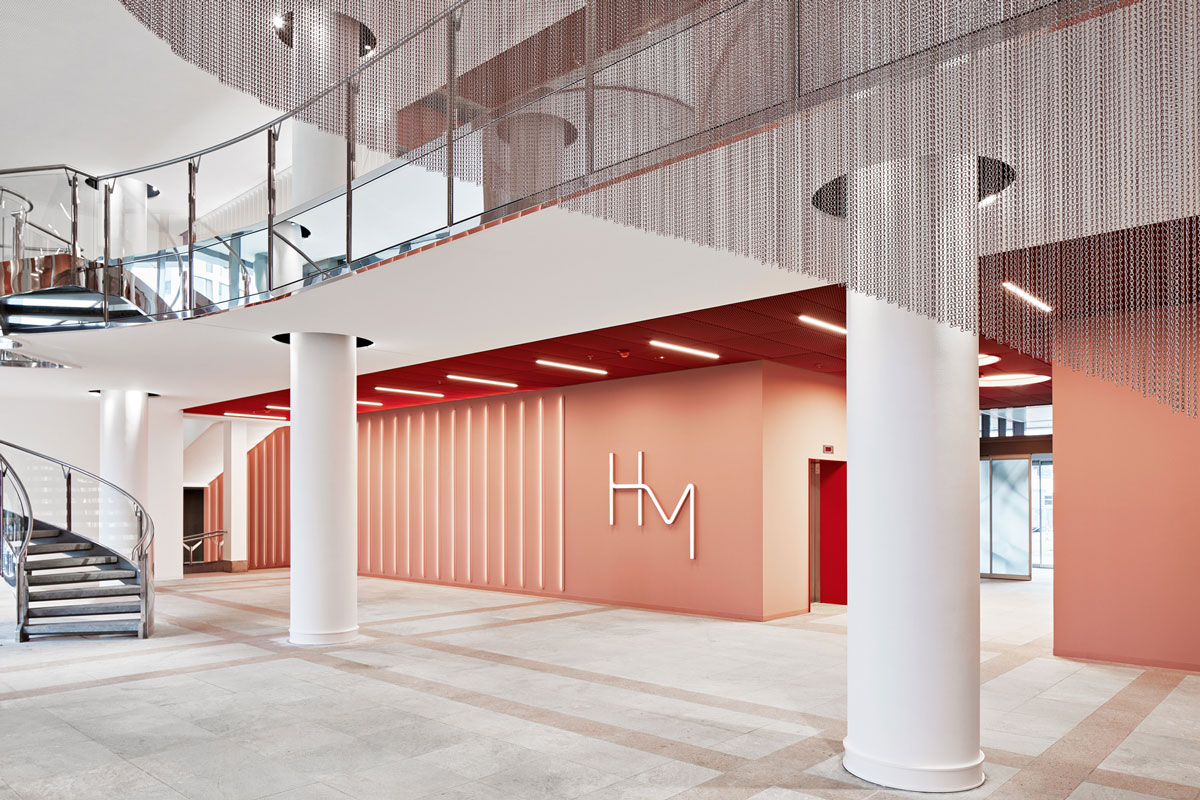 Häuser der Mode (Photo: Kirsten Bucher)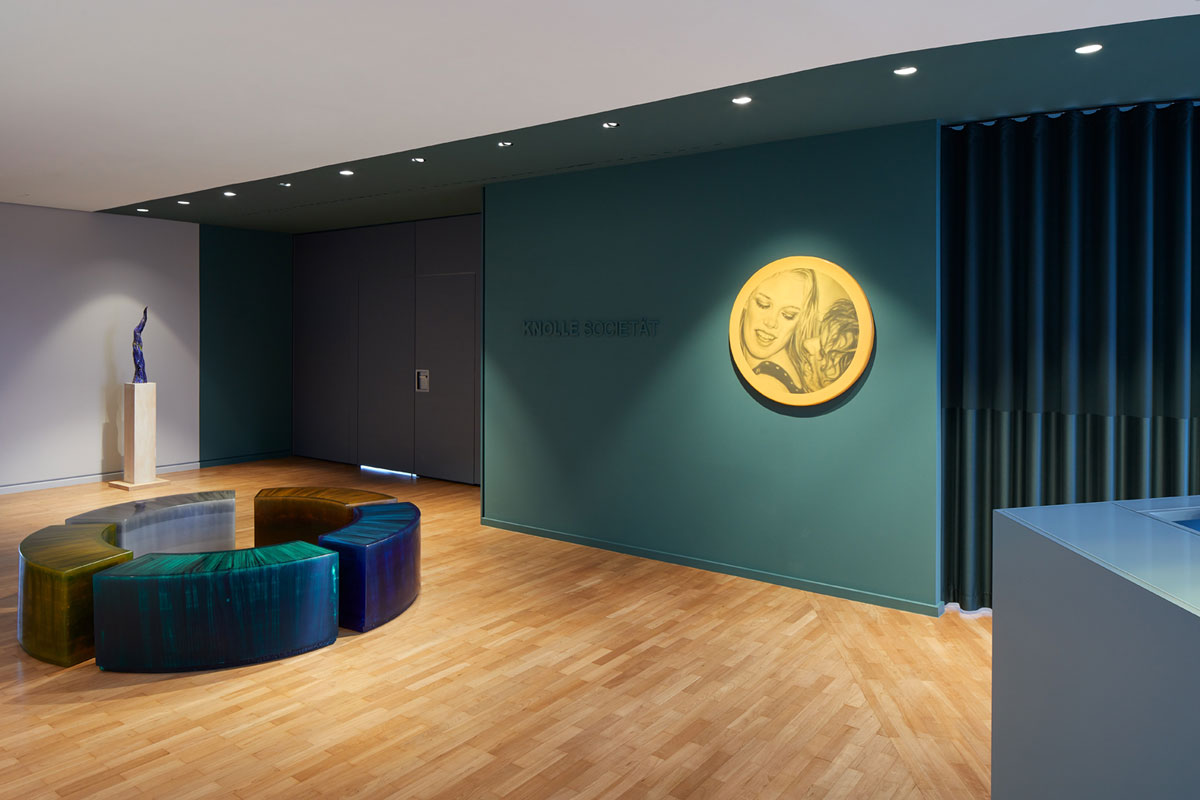 OF - Kanzlei Knolle (Photo: Kirsten Bucher)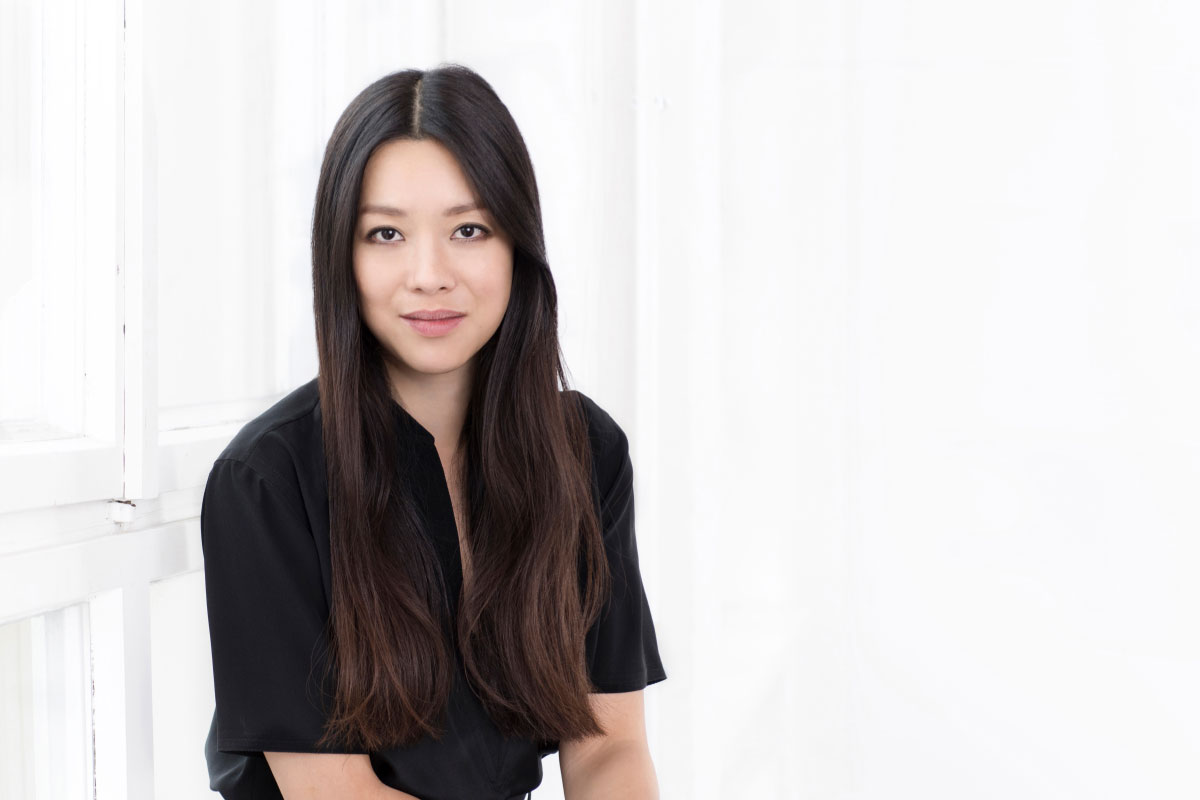 Photo: Lien Tran Interior Design
#04 Guided Tour: Lien Tran
Lien Tran, Lien Tran Interior Design, Berlin | www.lien-tran.com
Wednesday, March 15 | 15:00 - 17:00
Guided Tour in german language
Mehr als ein Bad
"Das Bad ist im 21. Jahrhundert mehr als ein funktioneller Raum und wird zunehmend zu einem persönlichen Ort des Wohlbefindens. In einer wohnlichen Atmosphäre mit Wellness- und SPA-Anwendungen rücken sinnliche Erfahrungen in den Vordergrund. Mit dem Einsatz von smarten Technologien und ressourcenschonenden Produkten sowie der Anwendung von langlebigen Materialien können die wachsenden Bedürfnisse an Nachhaltigkeit realisiert werden bei gleichzeitigem Komfort." Lien Tran, Founder, Lien Tran Interior Design
Lien Tran
Lien Tran ist eine Innenarchitektin und wurde 1975 in Ben Tre, Vietnam, als Tochter chinesischer Eltern geboren und lebt seit ihrem dritten Lebensjahr in Deutschland. Sie begann ihr Studium der Innenarchitektur in Coburg und absolvierte 2002 ihr Diplom an der Hochschule für angewandte Wissenschaften und Kunst in Hildesheim. Danach arbeite sie in Wien bei der Architektin Elsa Prochazka und anschließend in Berlin bei der Innenarchitektin Yasmine Mahmoudieh. 2006 gründete sie ihr Designstudio Lien Tran Interior Design in Berlin mit dem Schwerpunkt auf der Planung von Hotels, Bars, Restaurants, Shops und Showrooms sowie Spa- und Wellnessbereichen.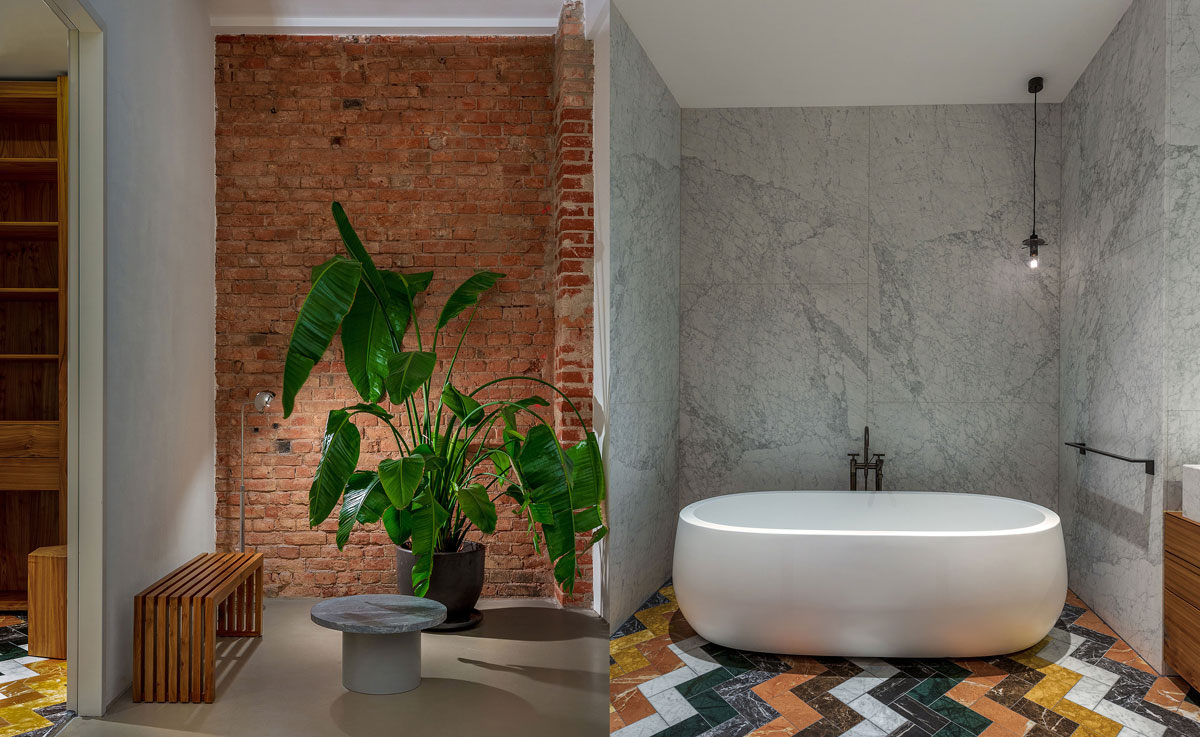 The Wellness Loft - Relaxation Area (Photo: Andreas Bohlender)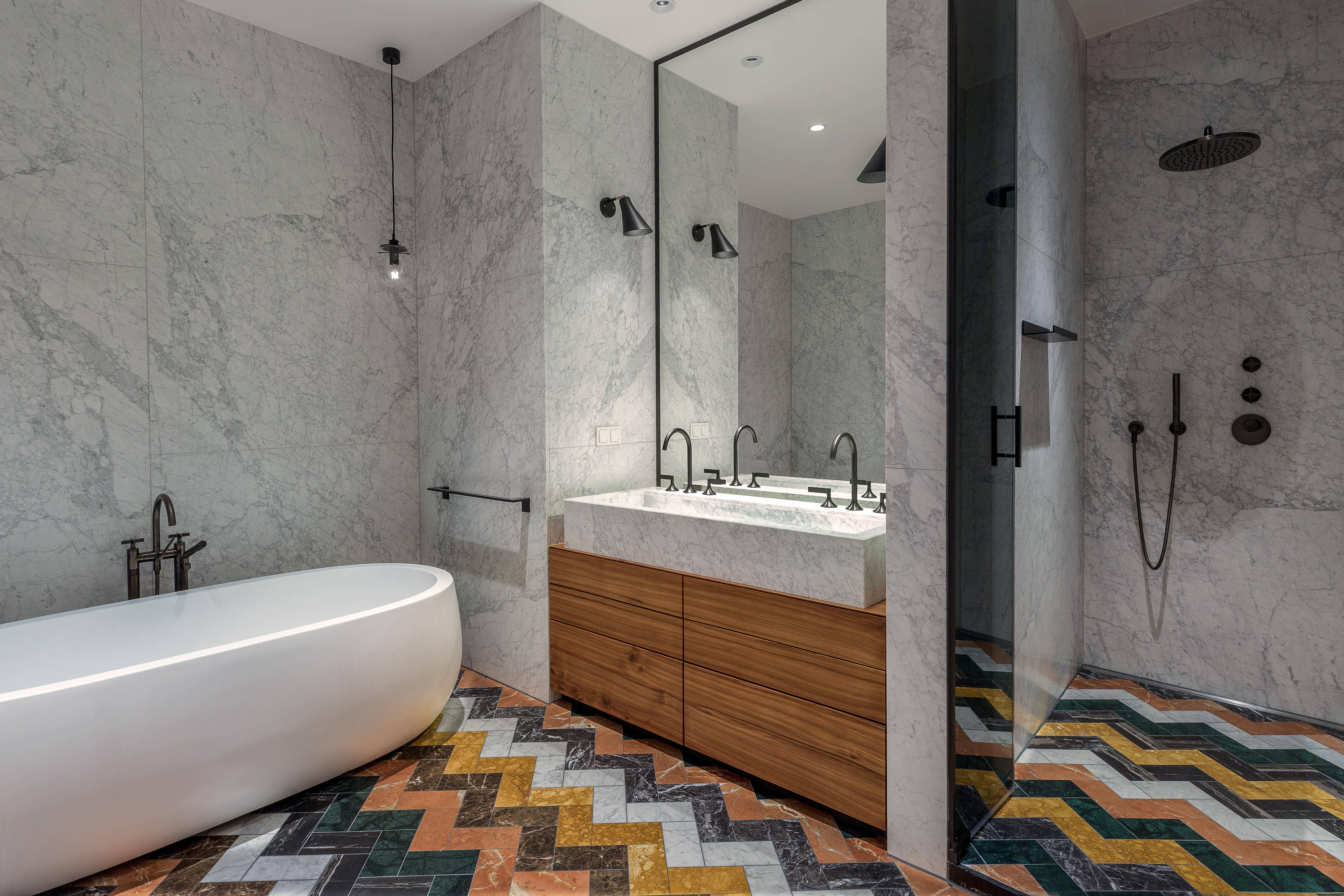 BU: The Wellness Loft - Master Bathroom (Photo: Andreas Bohlender)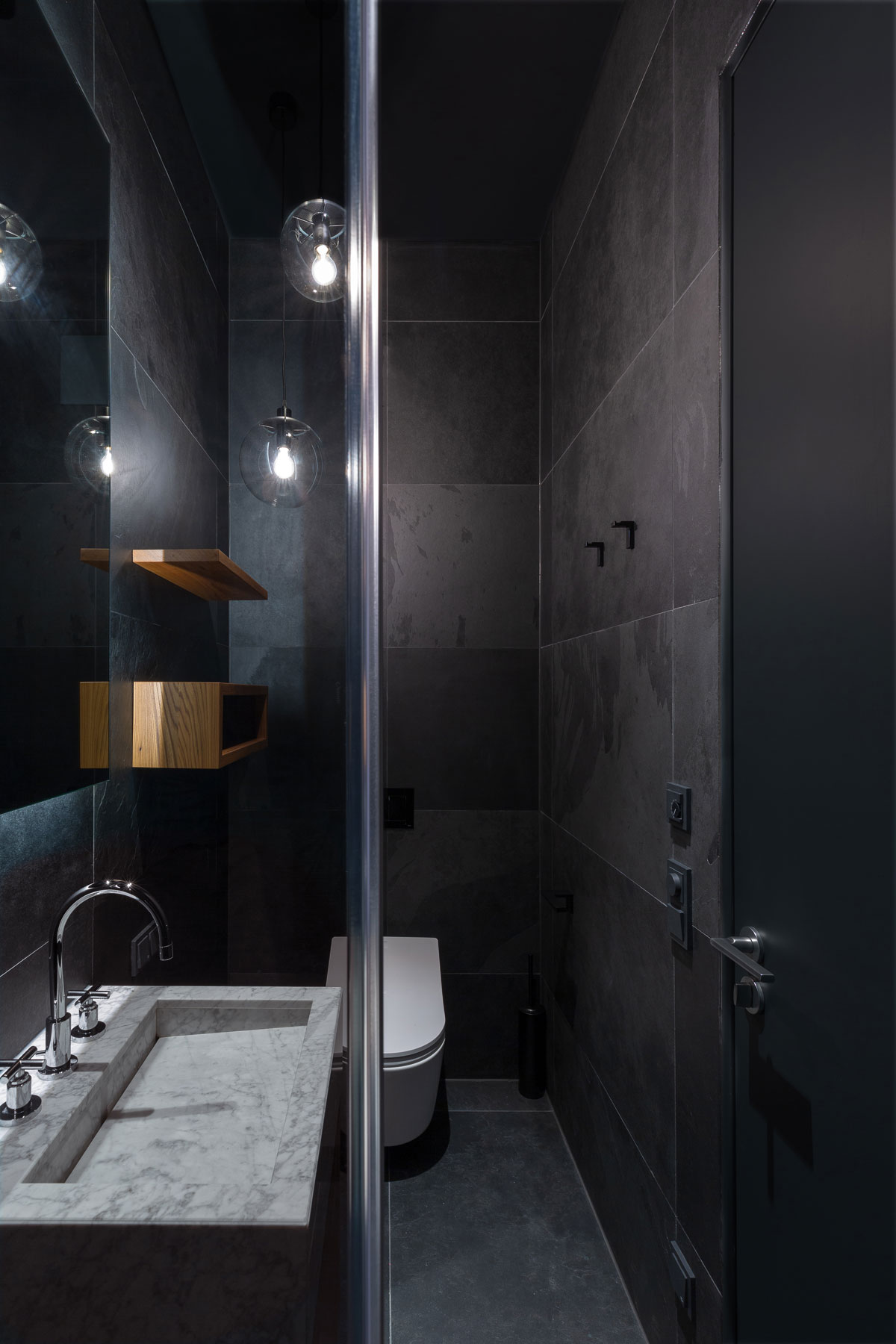 The Wellness Loft - Guest Bathroom (Photo: Andreas Bohlender)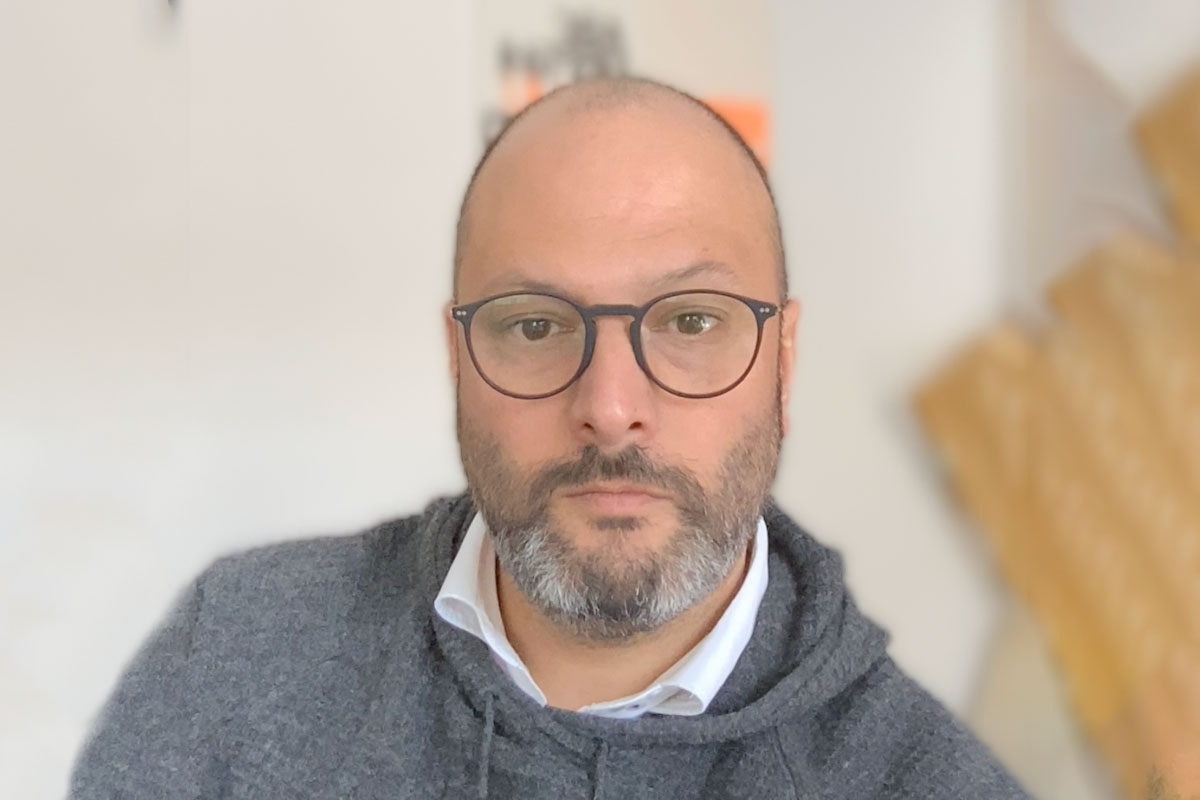 Photo: architekturbüro .pg1
#05 Guided Tour: Michael Burghaus
Michael Burghaus, architekturbüro .pg1, Kaiserslautern | www.pg1.de
Thursday, March 16 | 11:00 - 13:00
Guided Tour in german language
Neue Sanitär- und Haustechnik für nachhaltige Architektur
"Wir besuchen auf der Tour Aussteller der Bereiche Sanitär und Heizung und erkunden, welche Produkte diese für gestalterisch und funktional nachhaltige Architektur von Wohn-, Gewerbe- und gemischt genutzten Objekten anbieten." Michael Burghaus, Gründer, architekturbüro .pg1
Michael Burghaus
2004
Abschluss an der Hochschule Kaiserslautern als Dipl. Ing. (FH)
2004-2006
Tätigkeit bei Professor Ermel (AS-Plan)
2006
Gründung des Architekturbüros .pg1 (www.pg1.de)
2007
Mandatsträger der Architektenkammer Rheinland-Pfalz
2008
Gründung der Architekturgalerie der TU Kaiserslautern und Mitglied im Kuratorium - bis heute (architekturgalerie.architektur.uni-kl.de)
2010
Übernahme des ehemaligen Büro Lahmé + Partner Professor Axel Bähre (Ehemaliger Dekan des FB Architektur an der Hochschule Kaiserslautern).
2012
Wahl in den Ausschuss für Vergabe und Wettbewerbswesen der Architektenkammer Rheinland-Pfalz - bis heute
2016
Berufung in den BDA Rheinland-Pfalz
05/2016
Wahl in den Vorstand des BDA - Bund Deutscher Architekten - bis 04/2022
05/2016
Leiter der Geschäftsstelle des BDA Rheinland-Pfalz als ehrenamtlicher Geschäftsführer - bis 05/2019.
04/2020
Hochschuldozent für Entwerfen und Städtebau im Fachgebiet Architektur im Fachbereich Bauen und Gestalten an der Hochschule Kaiserslautern. - bis 02/2022/2019.
03/2022
Vertretungsprofessur für Städtebau und Freiraumplanung im Fachgebiet Architektur im Fachbereich Bauen und Gestalten an der Hochschule Kaiserslautern/2022/2019.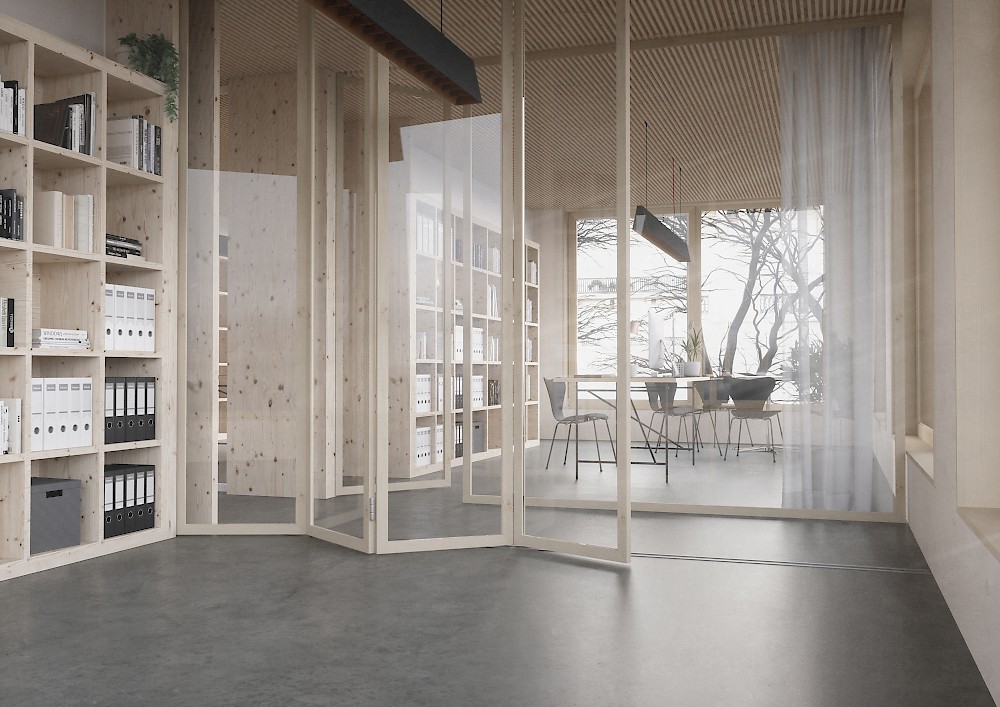 Erweiterung Architektenkammer RLP in Mainz (Photo: MasteringarchVIZ)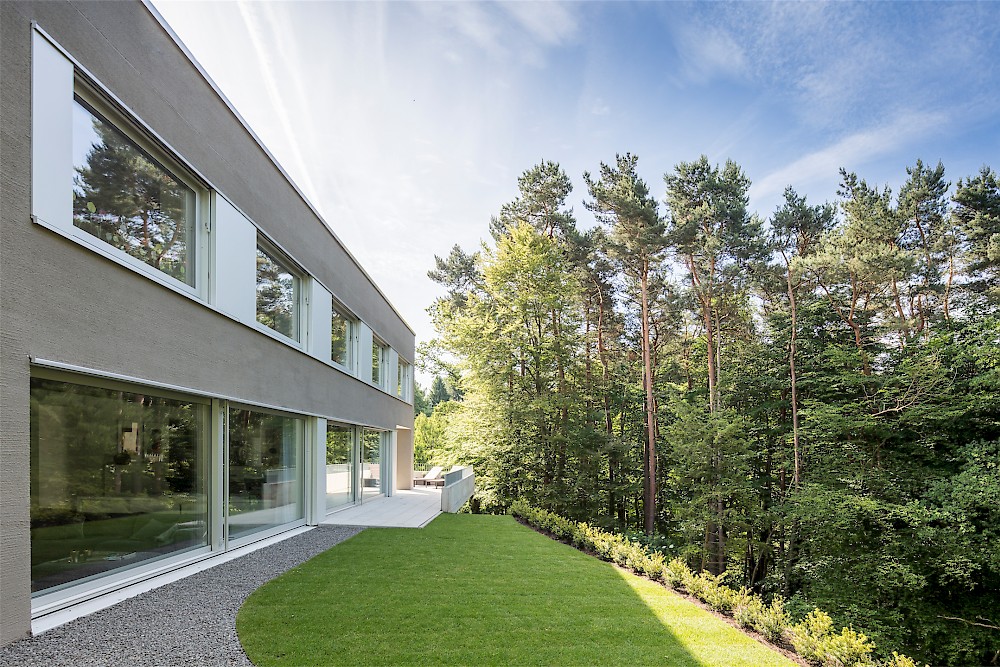 Neubau Haus H in Kaiserslautern (Photo: Michael Heinrich)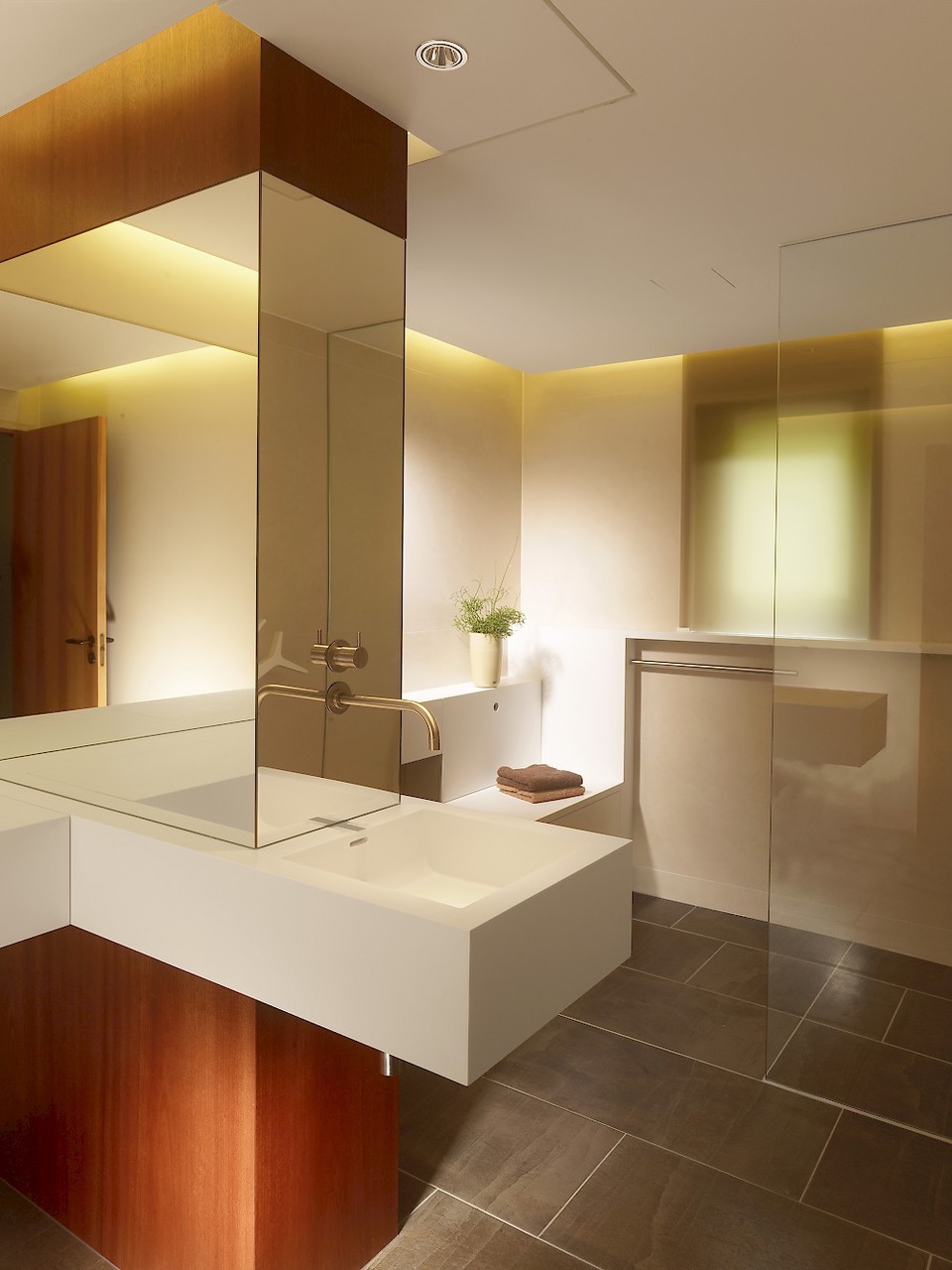 Umbau Bad Wohnhaus F bei Bad Dürkheim (Photo: Thomas Brenner)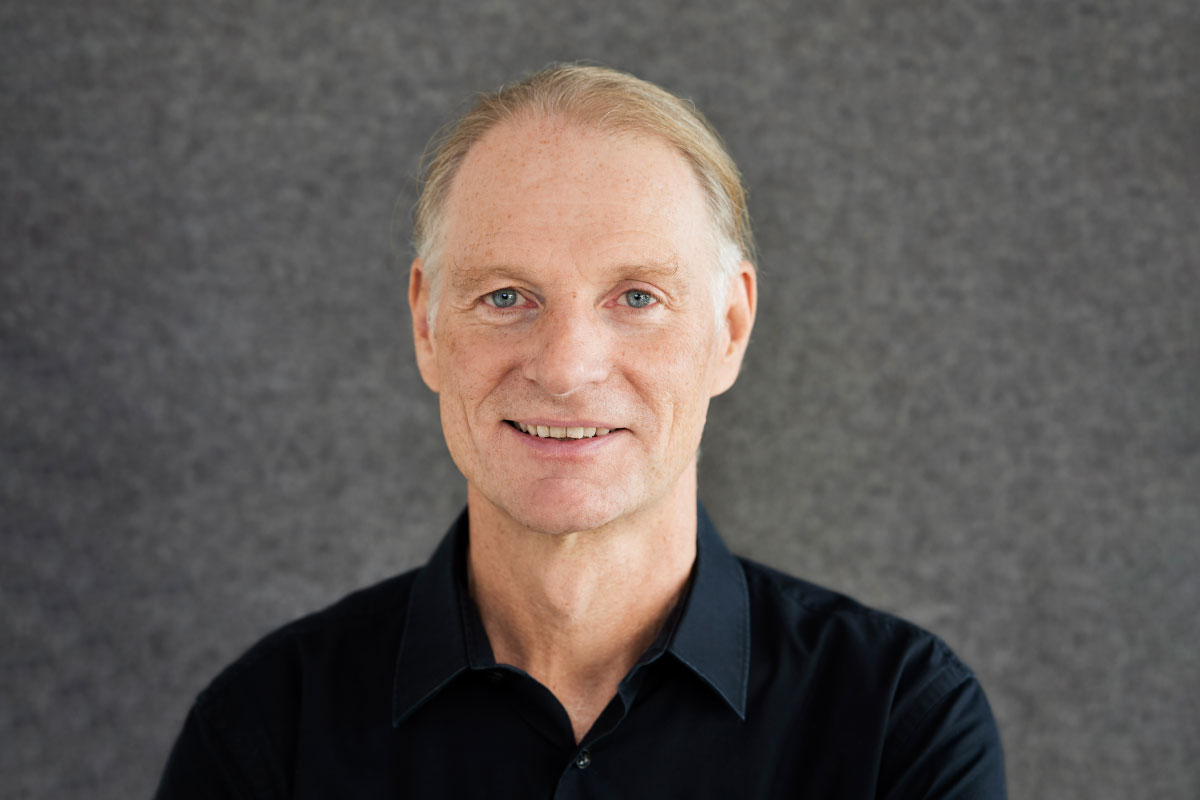 Photo: Carolin Wengert
#06 Guided Tour: Markus Pfeil
Prof. Markus, PKi holistic engineering, Köln/Stuttgart | www.pk-i.de
Thursday, March 16 | 15:00 - 17:00
Guided Tour in german language
Holistic Engineering – Produkte und Wege
"Wo finden wir im ISH-Dschungel die richtigen Produkte für ganzheitliche Energiekonzepte? Wie können wir damit einen Beitrag zum Klimaschutz leisten?" Prof. Markus, PKi holistic engineering
Markus Pfeil
Markus Pfeil beschäftigt sich seit über 25 Jahren mit dem Thema der ganzheitlichen Energiekonzeption für Gebäude. 1997 gründeten er und sein Partner Holger Koch das Ingenieurbüro PKi.
Nach seinem Maschinenbau-Studium in München, Bochum und Stuttgart begann seine Laufbahn zunächst als wissenschaftlicher Mitarbeiter am Zentrum für Sonnenenergie und Wasserstoff-Forschung (ZSW) in Stuttgart. Von 2001 bis 2008 unterrichtete er als Lehrbeauftragter an der Hochschule für Technik in Stuttgart das Gebiet Nachhaltigkeit und Ökologisches Bauen. Von 2004 bis 2007 war er an der Hochschule Biberach im Studiengang Architektur für das Fach Gebäudeklimatik tätig.
2011 erhielt er an der FH Münster im Fachbereich Architektur die Professur "Ganzheitliche Technische Gebäudeausrüstung" an der MSA | Münster School of Architecture.
Seit 2010 ist Markus Pfeil DGNB-Auditor für die Zertifizierung nachhaltiger Gebäude.
Neben der Lehrtätigkeit als Professor liegt sein beruflicher Schwerpunkt bei PKi holistic engineering. Das 35-köpfige Team ist spezialisiert auf die Entwicklung und Umsetzung ganzheitlicher Energiekonzepte für nachhaltige und klimaneutrale Bauprojekte. Im Fokus steht der holistische Ansatz von Bauphysik und technischer Ausrüstung in Verbindung mit dem Einsatz erneuerbarer Energien wie Sonnenenergie, Erdwärme und Biomasse. Das Unternehmen legt bei der Projektbearbeitung zudem Wert auf kooperatives Handeln. PKi ist an den Standorten Stuttgart und Köln beheimatet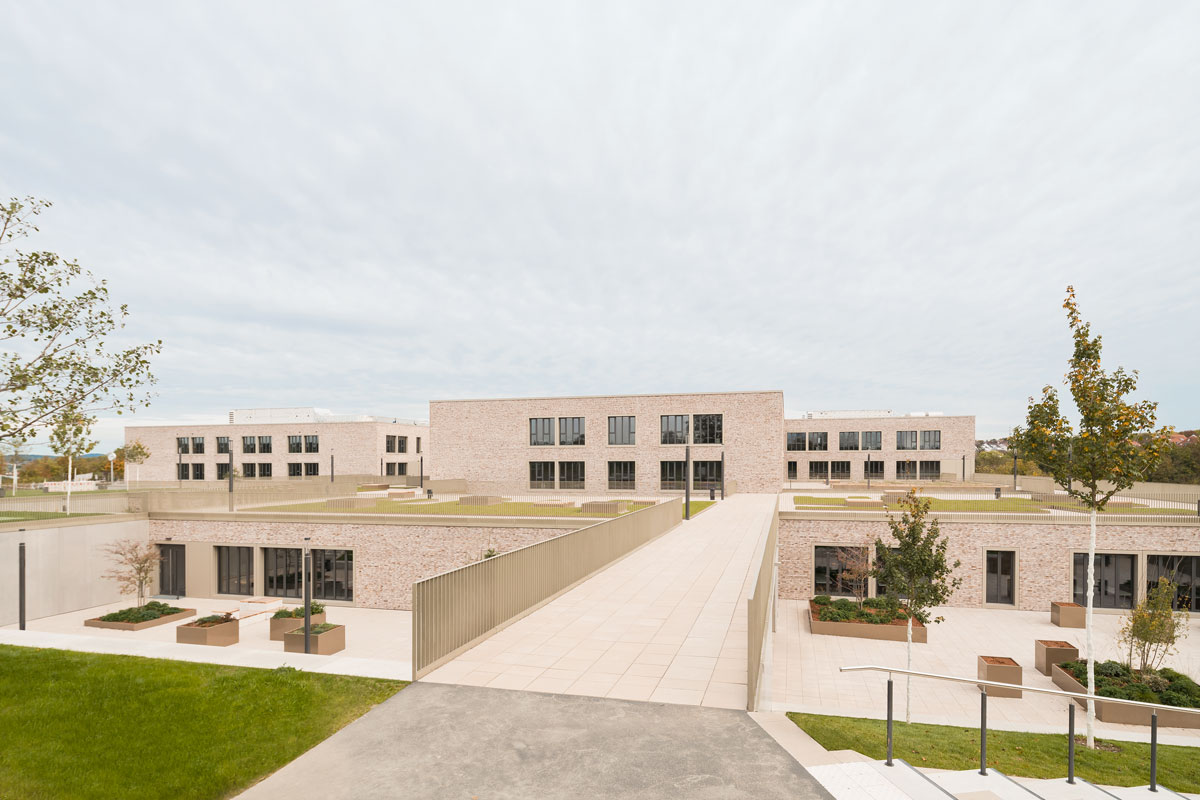 Oscar-Paret-Schule, Freiberg (Photo: Brigida Gonzalez)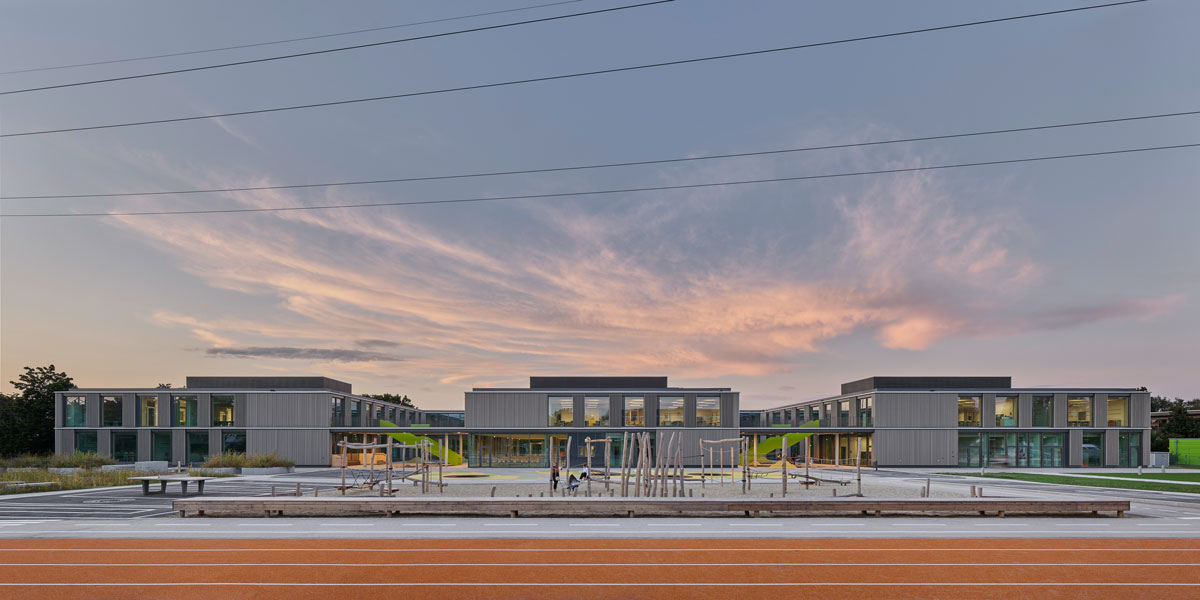 Grundschule Karlsfeld (Photo: Zooey Braun)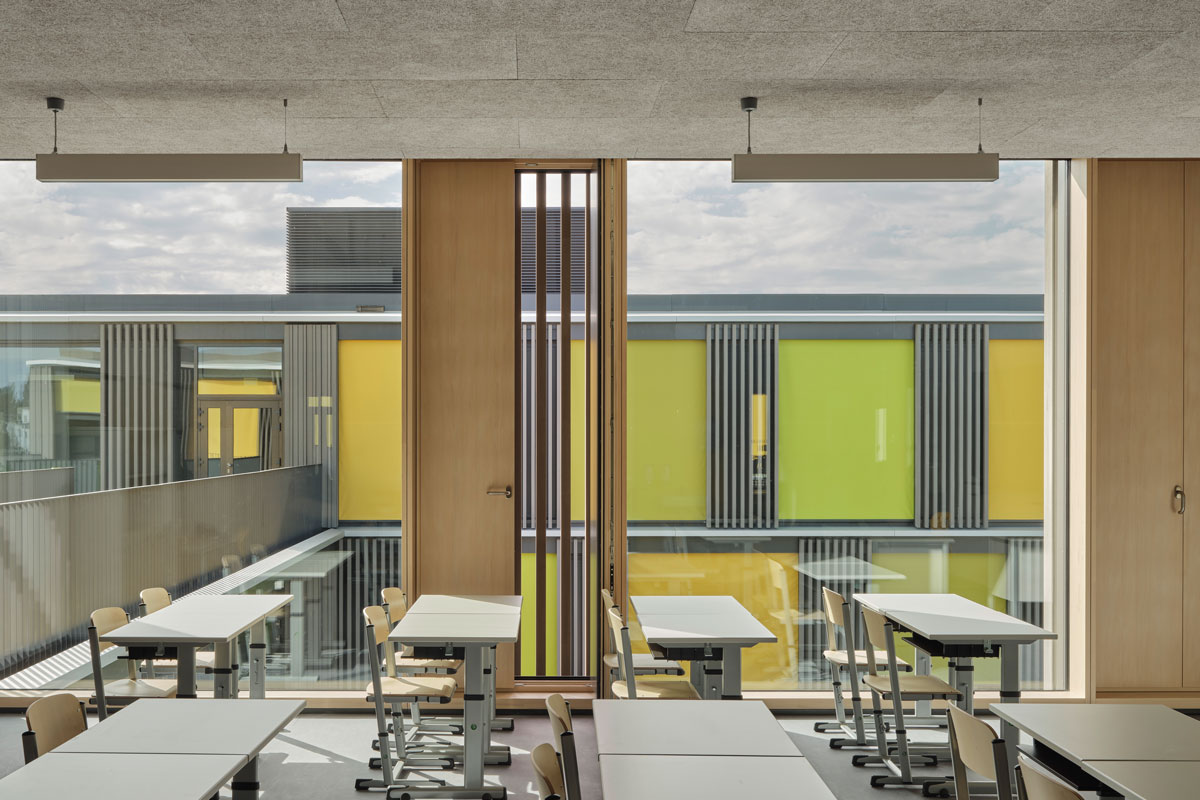 Grundschule Karlsfeld (Photo: Zooey Braun)
---
Photo: Messe Frankfurt / Pietro Sutera
Preview
ISH innovation meets inspiration – As the world's leading trade fair for HVAC + Water, ISH will set the trends for the entire sector from 13 - 17 March 2023. Renewable energies for heating, hygienically clean air in buildings and economical use of water - solutions for a sustainable future are more in demand today than ever before. They are the focus at ISH 2023: This is where the international industry shows its marketable innovations for the realization of climate goals in buildings.

Für ein besseres Klima
For a Better Climate
ISH 2023 Top Themes
Fortbildungszeit

AKH-Mitglieder erhalten für die Teilnahme an den Talks+Tours sowie an den Guided Tours je 2 Fortbildungspunkte. Für Mitglieder der AKBW und AKB gilt dies entsprechend der Regelung unter Punkt 2, Absatz 2 der Fort- und Weiterbildungsordnung ebenso.
---
World-Architects Team
Lisa Pavitschitz
Sabina Marreiros
Peter Petz
Vincenz Hebeisen
Renato Turri
Weitere Information
Sabina Marreiros
Messe Frankfurt GmbH
Ludwig-Erhard-Anlage 1
DE-60327 Frankfurt am Main